Clarence Dock Village
Modern city centre living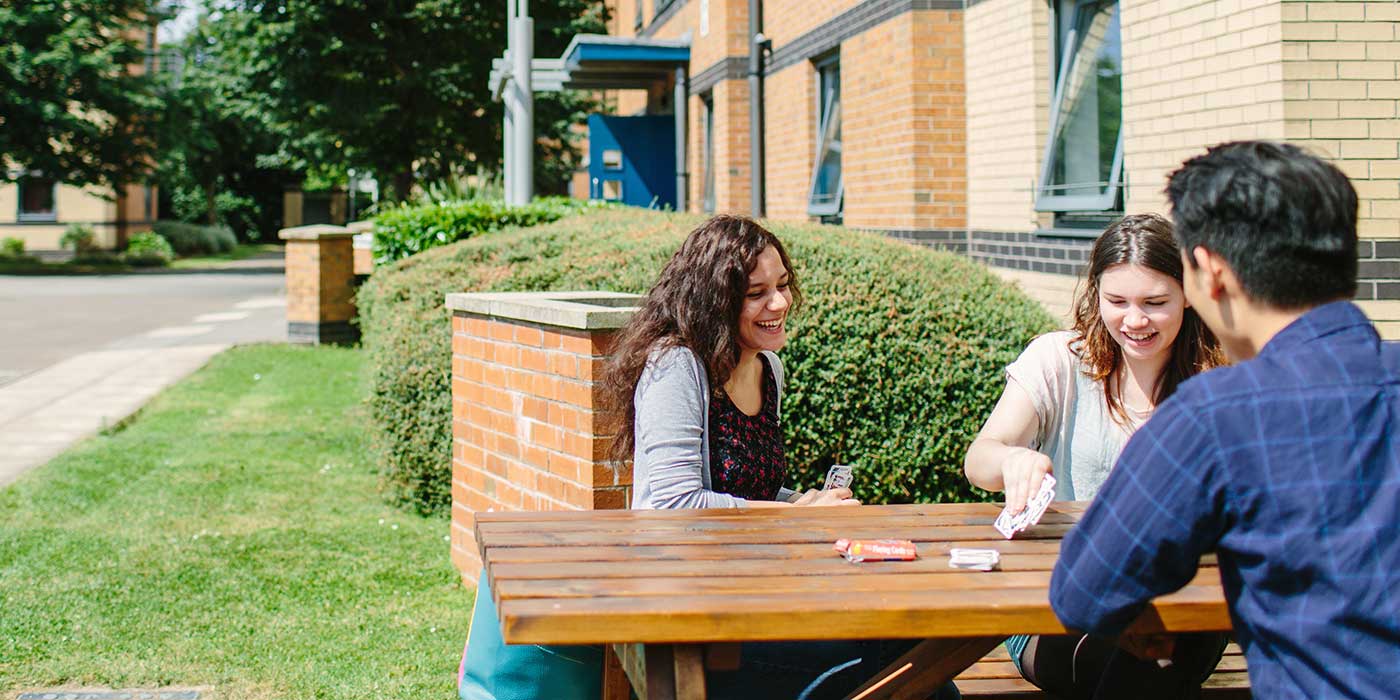 In a great location, Clarence Dock Village is located right on the banks of the River Aire and offers a scenic short walk to the city centre. All rooms are en suite, and there's a common room in the centre of the grounds to socialise with your friends.
There are regular buses to the University campus from right outside the residence. You're also within easy reach of all local transport links, including Leeds railway station.
Run in partnership with Unite Students, this residence has individual rooms organised into flats that are shared between five or six students. All rooms are en suite with junior double beds and the residence also has its own common room and gym. It's just around the corner from Leeds Dock, a popular destination packed with stylish bars, cafes and restaurants. For your essentials you'll also find a mini supermarket on your doorstep. The residence is also just a stone's throw from the Royal Armouries – the UK's national collection of arms and armour.
Parking is available but additional charges apply and spaces are limited to permit holders only. To apply for a permit please download and complete the application form.
Read more about what you can expect to find in your room and flat.
Short walk to city centre shops
Pool table and dart board
Limited parking available
Contents insurance included in your rent
Security service on call 24/7
Efficient, responsive building maintenance
Aluminium Composite Material (ACM) cladding has not been used in the construction of Clarence Dock Village.
Clarence Dock Village also has many features that enable the safe evacuation of individuals, including a fire detection and alarm system that exceeds legislative requirements. The automatic L (Life) type alarm system ensures that all areas of your residence are covered by detection, including bedrooms, kitchens, plant rooms, and communal areas. Other fire safety systems installed for your protection include:
Fire containment between rooms, flats and areas within buildings. Walls, ceilings and door sets are designed to resist and prevent the spread of fire long enough for you to safely escape the building.
Fire extinguishers and/or firefighting blankets throughout the buildings.
In addition, we operate a system where local staff and fire wardens are trained to undertake proactive and reactive fire safety duties, which include building inspections and routine fire safety checks.
Self catered en suite : 42 week contract*.
* Due to refurbishment or vacation lettings some blocks may open later or close
earlier than others and as a result, some contracts may be slightly shorter.

Your rent includes
Electricity, gas and water
Off-peak sports and gym membership
All rooms include
Bed and mattress
Wardrobe
Study table and chair
Shelving and storage
Noticeboard
Access to a shared kitchen
Read more in furniture and facilities
Location, essentials and travel
Like Clarence Dock Village?
You may also like
Chiara Toffolo, BSc Biological Sciences
"I was allocated a room in Liberty Dock. I was anxious at first but now I love it here. It's really nice being out of the hustle and bustle of the city yet you're only a 10-minute walk away from the centre of town. Living at this side of Leeds means I've had more of a chance to explore the city too. I like being able to walk by the river and the Dock area and see a different side to Leeds."