The Tannery
Modern accommodation in the heart of a thriving student area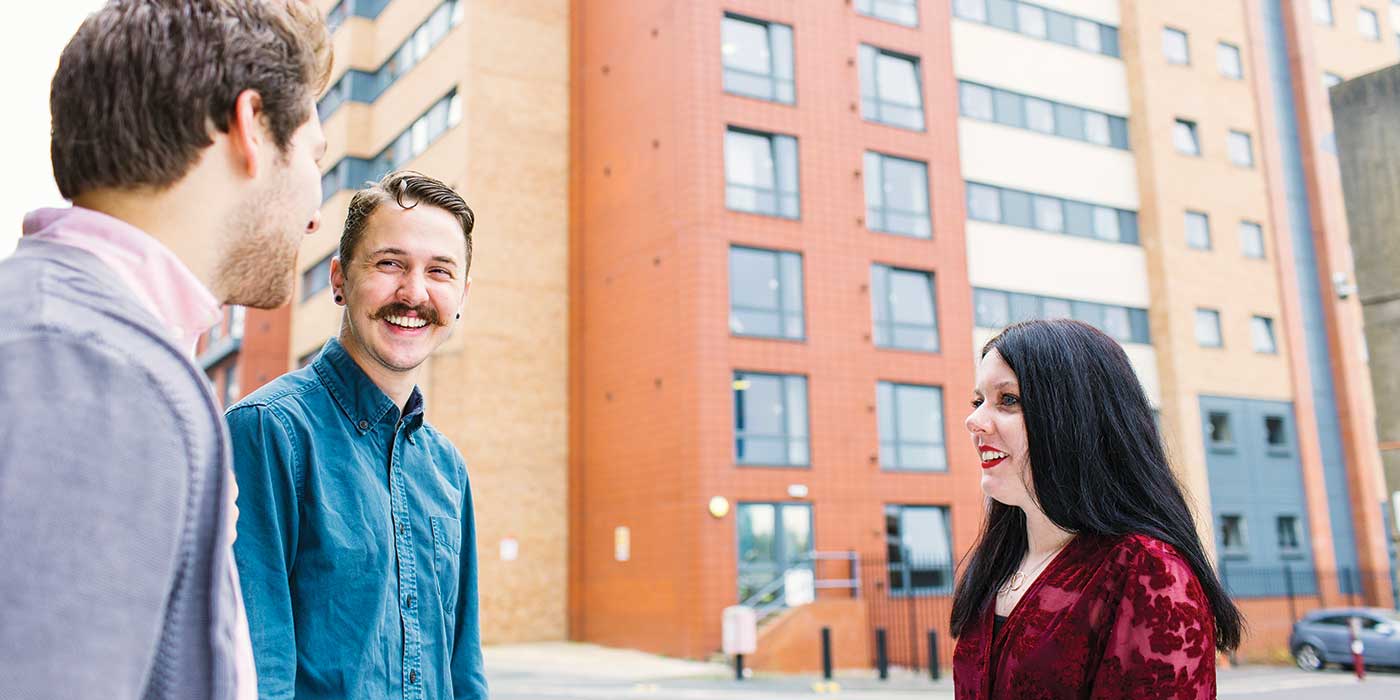 This en suite accommodation is situated behind Sentinel Towers, a short walk from the city centre and campus. There's a common room with flat screen TV, DVD player and pool table and a shop for essentials on the ground floor.
Run in partnership with UNITE, the residence is situated right by popular student areas Burley Park and Hyde Park. You're also close to Leeds railway station, and a bus service runs from right outside the residence, to and from campus.
There's a handy on site shop laundry as well as cycle storage facilities. You'll share kitchen facilities with three to five others which include a common area with sofas and a breakfast bar. All rooms are en suite with junior double beds.
Read more about what you can expect to find in your room and flat.
Common room with TV and DVD player
Contents insurance included in your rent
Security service on call 24/7
Efficient, responsive building maintenance
Aluminium Composite Material (ACM) cladding has not been used in the construction of The Tannery.
The Tannery also has many features that enable the safe evacuation of individuals, including a fire detection and alarm system that exceeds legislative requirements. The automatic L (Life) type alarm system ensures that all areas of your residence are covered by detection, including bedrooms, kitchens, plant rooms, and communal areas. Other fire safety systems installed for your protection include:
Fire containment between rooms, flats and areas within buildings. Walls, ceilings and door sets are designed to resist and prevent the spread of fire long enough for you to safely escape the building.
A dry riser system to be used by the fire brigade in a situation where they want to use their fire hoses on any level of your building.
Fire blankets in kitchens throughout the building(s).
In addition, we operate a system where local staff and fire wardens are trained to undertake proactive and reactive fire safety duties, which include building inspections and routine fire safety checks.
Self catered en suite : 43 week contract*.
* Due to refurbishment or vacation lettings some blocks may open later or close
earlier than others and as a result, some contracts may be slightly shorter.

Your rent includes
Electricity, gas and water
Off-peak sports and gym membership
All rooms include
Bed and mattress
Wardrobe
Study table and chair
Shelving and storage
Noticeboard
Access to a shared kitchen
Read more in furniture and facilities
Location, essentials and travel
Like The Tannery?
You may also like
Emma Kendall, BSc Sustainability and Environmental Management
"I chose to live in the Tannery because I thought it was quite spacious and bright. I really liked the en suites too and all the facilities were clean and quite modern. We also have a really cool common room here! The best thing about living in halls is the friends you make and being able to spend time with them! We're like a little family in my flat."