Concept Place
En-suite accommodation in the west of the city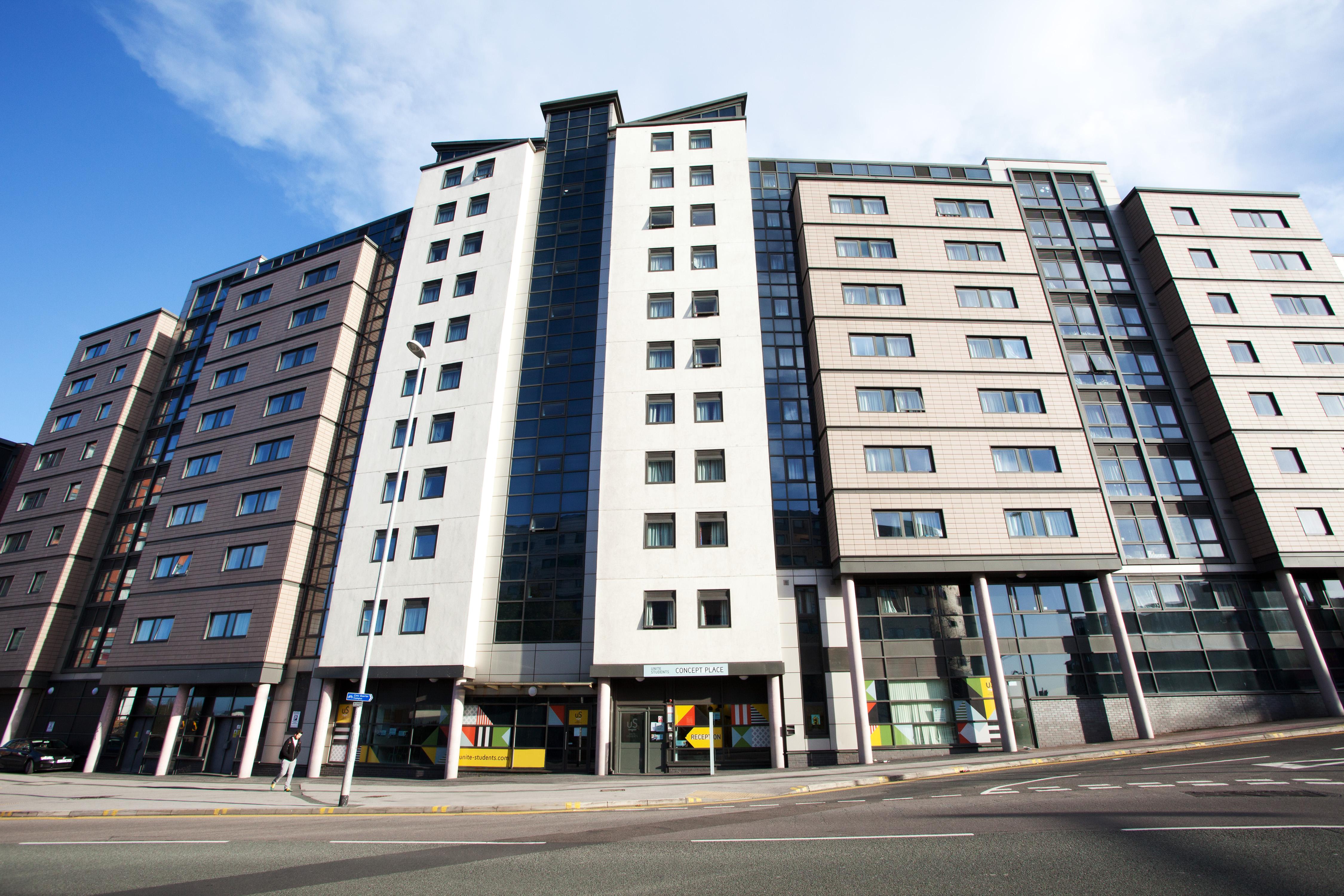 AVAILABLE 2018/19 ONLY. For further information about this residence for 2018/19 see below.
Run in partnership with UNITE, Concept Place is handily located 15 minutes away from campus, and even closer to the city centre, providing a great location for exploring the city while you study. This accommodation is available for students from all the universities in Leeds, so it's a great chance to meet new people!
All rooms are en suite, with three quarter double beds, with kitchens shared between 3-6 people – when you apply through the University of Leeds, you'll always be sharing with other University of Leeds students. Located close to Sentinel Towers and The Tannery, you've got great access to campus, the city centre, and the popular student suburb of Hyde Park – ideal for getting the most out of your time at Leeds.
Table tennis and pool tables
Contents insurance included in your rent
Security service on call 24/7
Efficient, responsive building maintenance
Aluminium Composite Material (ACM) cladding has not been used in the construction of Concept Place.
Concept Place also has many features that enable the safe evacuation of individuals, including a fire detection and alarm system that exceeds legislative requirements. The automatic L (Life) type alarm system ensures that all areas of your residence are covered by detection, including bedrooms, kitchens, plant rooms, and communal areas. Other fire safety systems installed for your protection include:
Fire containment between rooms, flats and areas within buildings. Walls, ceilings and door sets are designed to resist and prevent the spread of fire long enough for you to safely escape the building.
A dry riser system to be used by the fire brigade in a situation where they want to use their fire hoses on any level of your building.
Fire extinguishers and/or firefighting blankets throughout the building.
In addition, we operate a system where local staff and fire wardens are trained to undertake proactive and reactive fire safety duties, which include building inspections and routine fire safety checks.
Self catered en-suite : 43 week contract*.

Your rent includes
Electricity, gas and water
Off-peak sports and gym membership
All rooms include
Bed and mattress
Wardrobe
Study table and chair
Shelving and storage
Noticeboard
Access to a shared kitchen
Read more in furniture and facilities
Location, essentials and travel
Like Concept Place?
You may also like