Lupton Residences
Sociable residence in the heart of a popular student area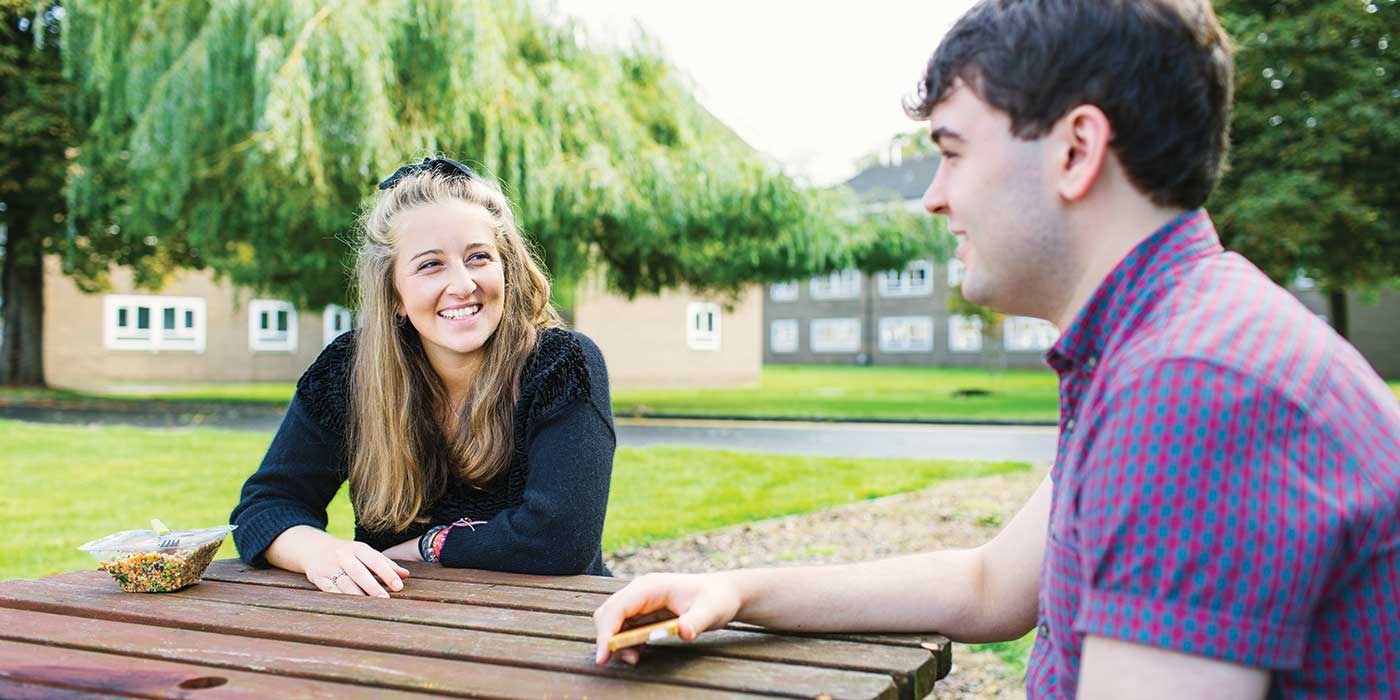 Lupton has a great location in the middle of popular Headingley. You'll have a range of cafes, bars, shops and restaurants on your doorstep. Headingley Carnegie Stadium is less than a 10-minute walk away if you fancy watching Leeds Rhinos or live Test Match cricket.
The local supermarket is just around the corner from Lupton, where you'll also find regular bus services to and from the campus and the city, running until 3am. As one of our lower cost residences, Lupton offers great value for money. It's a sociable residence made up of 15 blocks, most with nine flats over three floors. All rooms have single beds.
Lupton is a hive of activity in the warmer months, you'll often find students gathering around the BBQ area and making the most of the landscaped grounds. There is limited parking at the residence for permit holders only. To request a permit, fill out the parking permit application form.
Read more about what you can expect to find in your room and flat.
Large grounds with BBQ area
Car parking (Limited spaces)
Contents insurance included in your rent
Security service on call 24/7
Efficient, responsive building maintenance
Aluminium Composite Material (ACM) cladding has not been used in the construction of Lupton Residence.
Lupton Residence also has many features that enable the safe evacuation of individuals, including a fire detection and alarm system that exceeds legislative requirements. The automatic L (Life) type alarm system ensures that all areas of your residence are covered by detection, including bedrooms, kitchens, plant rooms, and communal areas. Other fire safety systems installed for your protection include:
Fire containment between rooms, flats and areas within buildings. Walls, ceilings and door sets are designed to resist and prevent the spread of fire long enough for you to safely escape the building.
Fire extinguishers and firefighting blankets in kitchens throughout the building(s).
In addition, we operate a system where local staff and fire wardens are trained to undertake proactive and reactive fire safety duties, which include building inspections and routine fire safety checks.
Self catered shared bathroom : 42 week contract*. Bathroom shared with 4 other people
* Due to refurbishment or vacation lettings some blocks may open later or close
earlier than others and as a result, some contracts may be slightly shorter.

Your rent includes
Electricity, gas and water
Off-peak sports and gym membership
All rooms include
Bed and mattress
Wardrobe
Study table and chair
Shelving and storage
Noticeboard
Access to a shared kitchen
Read more in furniture and facilities
AccessAble
Providing independence and choice
Location, essentials and travel
Like Lupton Residences?
You may also like
Lee Bircham, BSc Interdisciplinary Science foundation year
" Lupton is a great hall. It's cheap and cheerful with plenty of people to meet and loads of facilities. It's really sociable and there is a great sense of community here too. My room comes with a huge desk which is handy when it comes to having the space to study and organise my work."