I'm dreaming of a green Christmas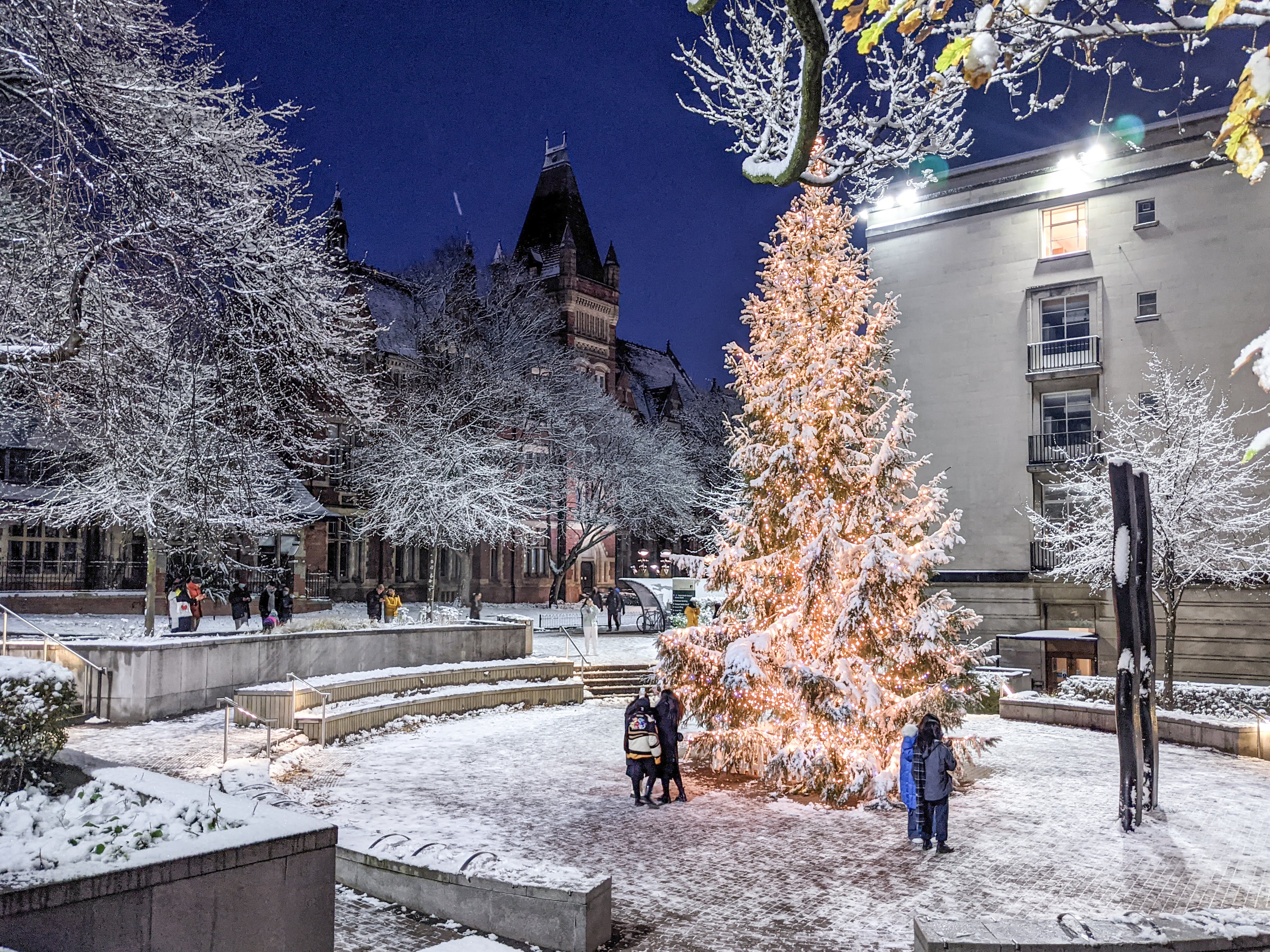 For many holidays or celebrations there's a strong emphasis on material items and gifts – and Christmas is the number one offender.
Don't get me wrong, getting presents at Christmas is one of the best things about the big day, but with the climate crisis and environmental destruction being more important than ever before it's vital we have a sustainable festive season.
So, how can we shop sustainably when we live in a world full of fast fashion, prime delivery, and plastic being shoved down our throats? I'm so glad you asked! My number one idea is making your own presents. Now that can be daunting at first, but with a bit of imagination and creativity it's actually quite simple.
This year I am making all my presents as I'm now a poor uni student; this includes baking, painting, and also making a 'movie-like' film of best bits with family members. I find this is actually better than a store bought gift as it's more thoughtful and far more sentimental. Another great idea is making a scrapbook for someone. I've always been a fan of scrap books, as it's a really clever and kind way of showing someone you care at Christmas.
However, if making presents isn't your thing then no worries. Two words: CHARITY SHOP! You will find something for everyone in a charity shop, yes you may have to do some digging, but you really do find some amazing gifts for a bargain. Charity shops are becoming a much more popular way of shopping and is much better for the planet as we're giving items a second life. From clothes to books, ornaments and antiques; there is so much variety and it's just ten times more sustainable. Zero-waste shops also offer an interesting and more sustainable shopping solution.
Well, that's just a taster of a sustainable Christmas. All you need to do is open your eyes and realise what gift giving is all about, showing someone you care, not how much money you have! HAPPY HOLIDAYS.
Lilly Dollman