ResLife Event Roundup 22-23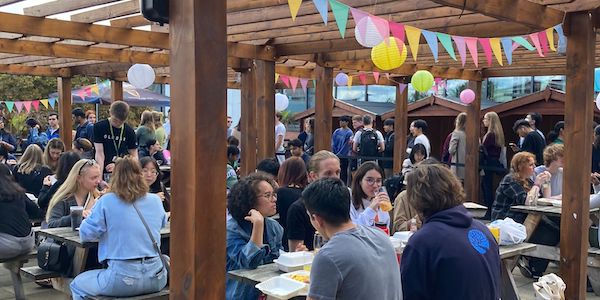 We've had an amazing year hosting events and getting to know all of you in Residence Life!
While we're not quite finished yet and still have more to come, take a look back with us at some of our favourite events of the year!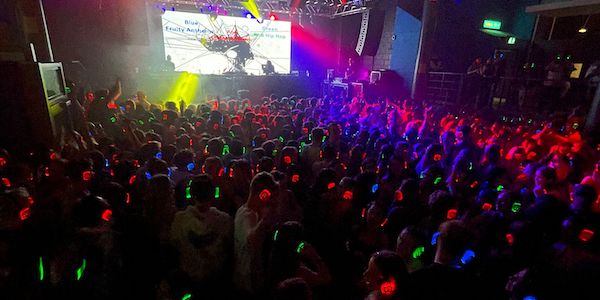 Welcome Week
Welcome Week may seem like a lifetime ago now, but back in September, we ran a full calendar of welcome events to help you get settled and meet your fellow residents.
From introductions at the All Halls BBQ and having a kick about at Sports Day, to being your own DJ at the Headphone Disco and chilling with some acoustic tunes at our Sun Sets gig, it was the perfect way to kick off the year.
Pumpkin Patch
We got into the spooky spirit with a visit to the local pumpkin patch, with a chance to pick your own and then carve your pumpkins with friends. It was incredible to see how creative you all were, and we were amazed by your brilliant designs!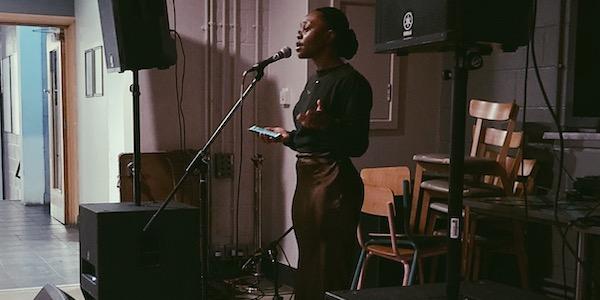 Open Mic Night
Open Mic Night was a chance for you to take to the stage and enjoy the spotlight while you performed for your friends or flatmates. We had some phenomenal talent at both of our events this year and we loved seeing you shine!

Winter Balls
With the end of the calendar year approaching, Winter Balls kicked off in late November for many of our residences and gave you a chance to celebrate the festive period with your new friends in Halls.
On several nights across November and December, you all dressed up to the nines and partied the night away at the Marriott Hotel in the city centre.
Wellbeing Weeks
Wellbeing weeks are a Residence Life tradition, and we have hosted them during January and end-of-year exams this year, providing free breakfasts and pet therapy at all of our residences. There are still some left this year, so if you haven't had yours already, make sure you check our Instagram to see when it will be!
Sextravaganza
If you were at all curious about the title of the event, Sextravaganza was our Valentine's Day event where we played some bingo, did a quiz about all things sex-related, and gave out some amazing prizes.
The event was hosted by the fabulous and stunning Ruby the Drag Queen, with some help from Sexpression Leeds and free safe sex packs from Yorkshire MESMAC.
LGBTQ+ Karaoke
LGBTQ+ Karaoke saw us celebrate LGBTQ+ History Month and showcase some iconic queer anthems. We let you strut your stuff in style as you blasted out some belters, and we were amazed at what amazing voices you had!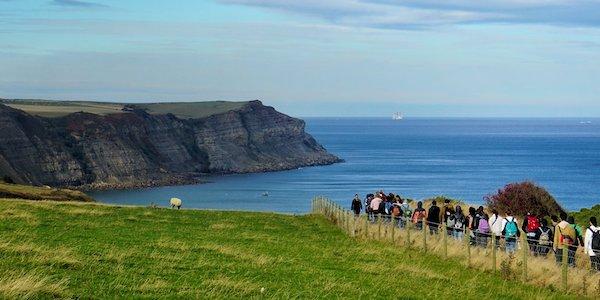 Get Out, Get Active trips
Throughout the year, we've partnered with Get Out, Get Active to host a range of trips exploring the natural beauty of Britain. From Haworth and Robin Hood's Bay to Aysgarth Falls and Bakewell, we've seen it all and hiked many miles in the process.
Still to come
If you want even more ResLife fun before you move out, fear not! There are still some events to come. We'll be hosting Residence Life Sports Day on Woodhouse Moor on Wednesday 7 June from 2-6 pm with a wide range of sports and activities to enjoy, and we'll be winding down with our chill Picnic and Pimm's event on Wednesday 14 June from 12-3 pm at LUU Precinct, the perfect opportunity to sit back, relax, and enjoy the sunshine!
The Residence Life Team