Five reasons I love working out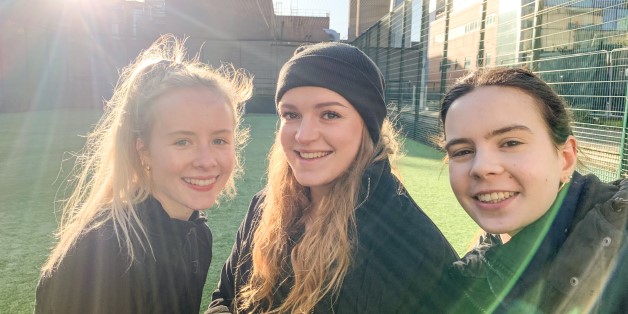 Moving back and forth between home and Leeds, not always having a gym membership, gym closures over lockdown, and a lack of motivation and time has meant that regular exercise hasn't always been easy.
However, with all the stress that comes with being a student and graduate in a pandemic, working out has become my go-to method of relief! It has probably only been over the last three years or so that I can actually say I now enjoy regular exercise.
Here's why:
It gives me structure
Having something to aim for and scheduled for my day motivates me to plan better. If I have a class booked one morning, I will be up earlier and have more time in the day for other jobs. If I am going to the gym in the evening, then I have a deadline to get those jobs done earlier. Certain tactics that help me with this are going to work in my gym gear so that I can't back out in the process of going home to get changed, or booking classes to give me a set time that I can't end up delaying.
Feel good
The mental benefits of exercise are no secret and a workout is my 'wake-me-up' tactic on a slow morning, or form of release after a long day. It might seem like a chore beforehand, but that feeling walking out the gym door, returning home after a run, even the relaxation following a yoga flow at home makes it all so worth it!
Social
Whilst a gym workout can be a very needed individual activity – headphones in and a way to take a break from the world around you – exercising with a friend is often a great motivator. If exercising is a priority of yours right now, there should be no pressure or guilt felt about choosing the gym over a trip to the pub. However, equally, there is no need for your social life to suffer as a result! Working out with a friend combines the two and on occasions where I would very likely have bailed on my own, making arrangements with others is the encouragement I need to stick it out. You can learn from each other too, sharing moves and techniques!
Take a break
As procrastination's number one fan, I would often find myself working long hours in the library and not always with a lot to show for it. Rather than going on our phones or staring into space, taking proper breaks is really important! It might seem like time-wasting, but taking a full hour to just go for a run or walk takes you out of that work mind-set to come back truly refreshed – even just half an hour if you really have a lot on your plate!
Productivity
For those days when I don't know what to do with myself, maybe feeling a bit hungover and don't want to waste the day, exercise is a small and easy way to do something. From a relaxing yoga flow, to a sweaty spin class, a visit to the gym is a reason to leave the house and a breath of fresh air that I often don't know I need. Whatever my plans are later, even if there are none, having done a workout, it doesn't matter because I've already achieved something!
If you want to either get started, or get back to exercising, remember that you have a free Edge Club membership included in your accommodation package. It's super easy to activate, just pop down to The Edge reception.
Lily Owen, recent Leeds graduate