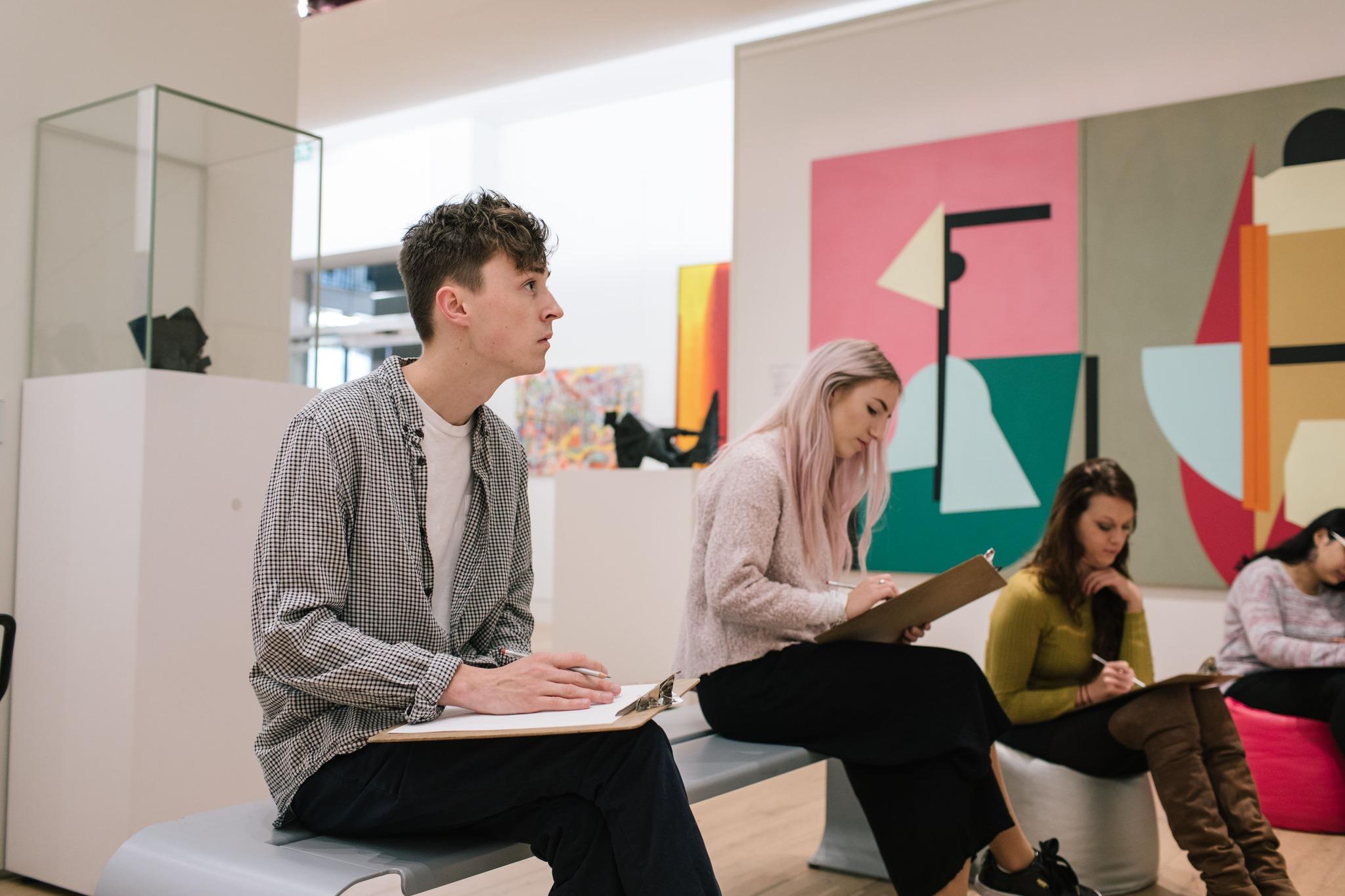 That's a wrap on semester 2! We hope you're enjoying the spring holiday and thanks to all of you who have been involved with our events over the past 12 weeks.
Please remember that the University and your site receptions will close or have limited opening hours from 14 April until 20 April for Easter. Otherwise, they will be open as normal over the spring holiday.
Additionally, Residence Life Wardens and Assistants are now off duty until Saturday 23 April. Please see our email titled "Supporting you over the Spring Break!" for more information about this, and either contact Residence Life (during office hours) or Security Services (24/7) if you require assistance.
Over the spring holiday, we have a few events running, so if you're going to be in halls during the break, come along and join in!
Public Art: Walk & Draw – Thursday 7 April, 12pm – 1pm
Fancy getting out and exploring the campus whilst learning about some art and enjoying some fun sketching activities? Then joining Leeds University Library Galleries on our Public Art Walk and Draw Tour will be just the ticket!
No experience is necessary and all materials are provided. Meet outside LUU at 12pm. Limited spaces are available. Sign up on the accommodation portal for more details.
Geo-Trail Treasure Hunt – From Tuesday 12 April to Thursday 14 April, 10am– 5pm
Want to try exploring campus geocaching style?
Use your smart device to follow our coordinates that will take you on a touring trail of the public art on campus and uncover the password to win a treat!
Start at The Stanley & Audrey Burton Gallery, Parkinson Building. Treats can be claimed from the Gallery between Tuesday 12 and Thursday 14 April, 10:00 – 17:00.
Sketch Along with the Galleries – Thursday 21 April, drop in from 10am-5pm
Hone your creative skills, chat with fellow writers & art appreciators, or simply indulge your creativity in a calm, inspiring atmosphere. Plus, grab a chance to share your talents and enter a creative competition! Display your sketches and writing in our student gallery. Will you win a prize?
Materials, handy-tips sheets and inspiration provided. Head to the Galleries in the Parkinson building and note that spaces are limited. First come first serve!
Trip to Temple Newsam – Thursday 21 April, 1.15pm – 5pm
Join us for a visit to this Tudor-Jacobean House and step into over 500 years of history! As well as a guided tour of the manor house, you can explore the walled gardens, the working farm and the wider grounds. Spaces are limited so please sign up on the accommodation portal for more details. Meet at the Parkinson steps at 1.15pm for a short coach journey to the site. The return coach is at 4.30pm.
Make sure to regularly check our Facebook page and our Insta profile @uol_res_life for information about our upcoming events. You can also browse and book our events via the accommodation portal. Simply sign in and click 'Events' on the panel along the top.
We hope you have a wonderful break and hope to see some of you at our upcoming events.
Residence Life team