Halls Awards Winners Revealed
On the 28th of April 2022, we hosted the Halls Awards to celebrate all the achievements of our outstanding Hall Execs and Residence Life Assistants!
Our teams work tremendously hard to make the halls experience at Leeds fantastic, so it was amazing to be able to reward them with a night of fun and festivities!
Without further ado, we are proud to announce the winners of this year's Halls Awards:
Best Hall Exec Team – St Marks Hall Exec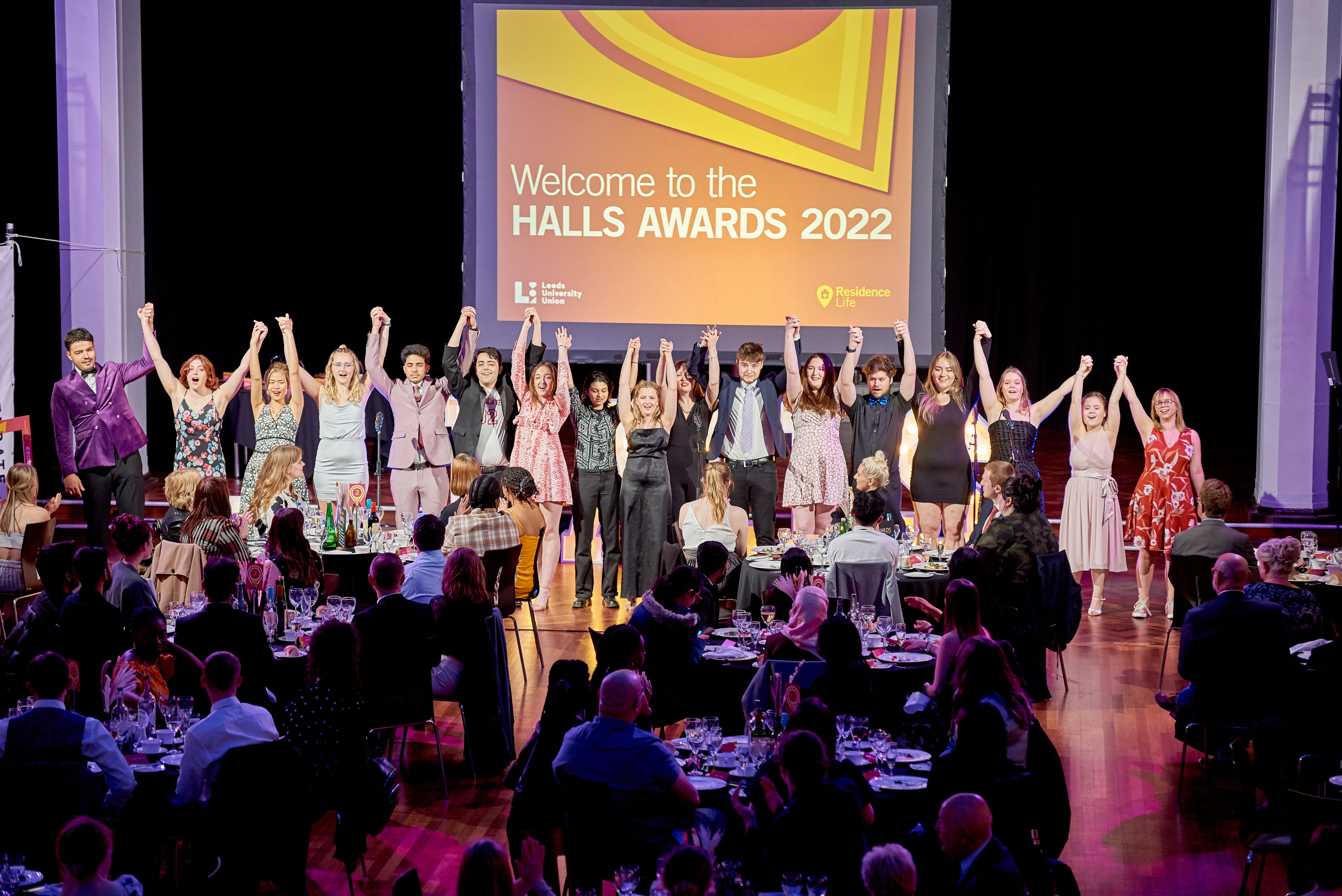 Event of the Year - Devonshire Hall Exec and the High School Musical production
Inclusive Community Award – Kanish Marwah, Clarence Dock Village
Contribution to Student Wellbeing - Aqsa Banatwala, St Marks
Exceptional RLA of the year - Theophilus Abraham, Sentinel Towers (Accepted by Josh Huck)
RLA Team of the Year - Clarence Dock Village RLA Team
Halls Hero Award - Thomas White, CitySide (Accepted by Michael Longstaff)
Ankita Adak, St Marks (Accepted by Michael Anderson)
Joseph Nozedar, Leodis Residences
Molly Dziunka, Lupton Residences (Accepted by Natalie Cherry and Natasha Pickles)

The Residence Life team would like to give a massive thank you to all of our wonderful Hall Exec and Residence Life Assistants for the time and effort they put into building the halls communities and making the halls experience so amazing!
Residence Life team