Meet the Residence Life Team!
You may have got the chance to meet the Residence Life Wardens and RLAs at your site since your move-in, but did you know that there is a central Residence Life Team?
Our team work hard to ensure that your central Residence Life events go ahead, as well as overseeing the events at your halls and the support network we provide. Find out more about us below!
Sarah Djuric, Residence Life Manager
Studied: Masters of Education, Specialization in Student Affairs (2022)
Favourite place in Leeds: Kirkgate Market – so much good food, and always something fun going on!
Album on repeat: Asphalt Meadow by Death Cab for Cutie
Currently reading: The Shining Girls by Lauren Beukes
Fun facts: I moved over to the UK from Canada earlier this year to join the Residence Life Team at the University of Leeds. I am a big fan of camping, canoeing, snowshoeing and hiking. I lived in the jungle in Belize for a few months working for an Ecology and Education Society – I got to help track turtles, and even helped catch a python once.
Natalie Cherry, Residence Life Assistant Manager
Studied: BA History & French and then MA Professional Language and Intercultural Studies at Uni of Leeds
Favourite places in Leeds: Had some great beer and pizza at Kirkstall Brewery and the vibe is great, also a fan of the Corn Exchange for independent shopping and plants! I also like the plastic free shop Ecotopia (in the central arcade) to stock up on plastic-free essentials. Outdoors wise Kirkstall Nature Reserve is a hidden gem in the inner city.
Album on repeat: Taylor Swift Reputation, SIX The Musical (I'm going to see it soon!) and then mostly I listen to podcasts: Revisionist History, History Chicks, The Guilty Feminist
What am I reading currently: got two books on the go, one is historical fiction and it's called World Without End by Ken Follett. The other is 21 lessons for the 21st Century (non-fiction) by Yuval Noah Harari.
Fun facts: I'm from Birmingham and I love to shout about it! I've been living in Leeds for 8 years but will always have a soft spot for my home city. I did cheerleading and wrote for a women's magazine while I was at University. I go jogging and try to do yoga once a week. I'm a huge reality TV fan and am currently following: Drag race UK S4, Drag race Canada S3, Strictly & GBBO. I also love the outdoors and despite living in a city I try to go hiking and swim in the sea whenever I can!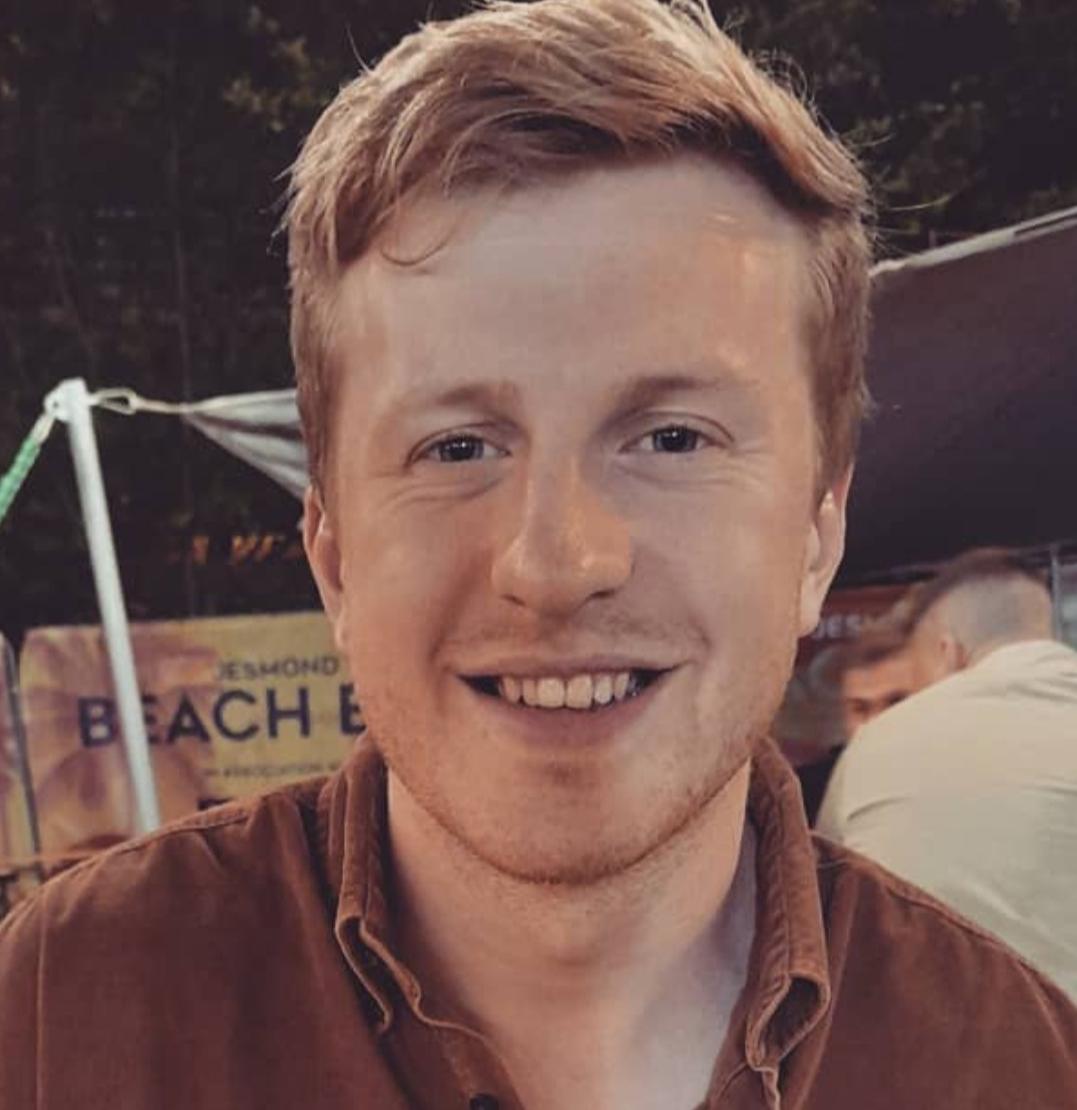 Dom Owens, Residence Life Officer
Studied: History at Newcastle University
Favourite place in Leeds: Scotland Wood- really peaceful place, great for walks and not that many know about it!
Watching at the moment: The new Lord of the rings series, Rings of Power. Not as good as the films, but enjoying it so far!
Album on repeat - Gorillaz, Demon Days. Never gets old!
Favourite Residence Life event: Hall Awards last April- was great fun to go to a formal dinner and celebrate the work of Residence Life Assistants and the Residence Life Social Committees. I would definitely recommend checking out those opportunities!
Lucy McDonald, Residence Life Marketing
Studied at: BA Media Production at University of Lincoln, MA in Graphic Design at Leeds Beckett University
Favourite place in Leeds: Golden Acre Park for a chill day out, Call Lane for a Saturday night.
Currently reading: The Opposite of Loneliness by Marina Keegan
Album on repeat: Be the Cowboy by Mitski
Fun Facts: I was born and raised in Leeds, so I know and love it a lot! I previously worked in CGI and VFX before taking some of the other skills I learnt in my degree to have a career change and move into marketing. I love filling up my free time with loads of activities, so I've played on a cricket team and a dodgeball league, joined a kayaking society, took dance classes and competed in competitions and also got involved with a few theatre productions as a singer and performer. I'm an avid reader and a lover of films. Swimming and painting are the two hobbies that really help me to chill!
Tasha Pickles, Events Coordinator
Studied: Music and Music Psychology at University of Leeds
Album: Coming Home by Leon Bridges (Also, always have Rumours by Fleetwood Mac on repeat no matter the day!)
Currently Reading: Thursday Murder Club by Richard Osman
Favourite place in Leeds: CRASH Records in town - particularly the basement where all the good jazz records are hidden
Fun Fact about yourself: My very first job was working for an events company as a professional Princess - I'd dress up, mostly as Rapunzel, Elsa or Anna, and sing for a living! That was a pretty good time in life.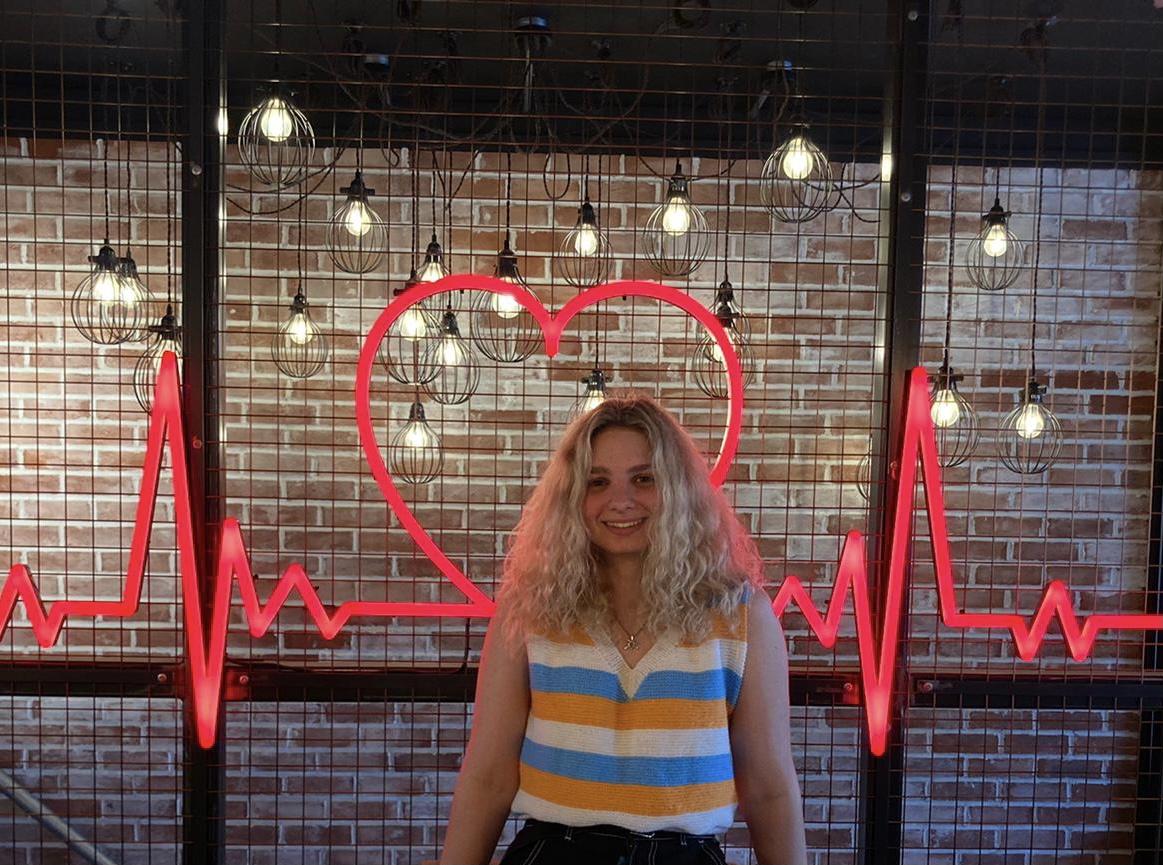 Rita Iminova, Residence Life Intern
Studying: Currently studying Law (LLB with a year in industry)
Favourite place in Leeds: Headrow House, I love the rooftop bar and they host one of my favourite events - Leeds Comedy Project (I don't do stand-up, I just go there to watch!)
Album on Repeat: Dreamland by Glass Animals
Currently reading: Hallowe'en Party, Agatha Christie
Fun Facts: I have a pomeranian named Simba. I once trained with the Russian National Swimming Team. I have lived in 3 countries
The Residence Life Team