Welcome Week Residence Life Recap
After a fantastic Welcome Week meeting you all at our events, we're looking back at some of our highlights!
All Halls BBQ
We kicked off our freshers' fun with the All Halls BBQ, inviting you all to come for free food, drinks and good vibes. We were even lucky enough to get some sunshine!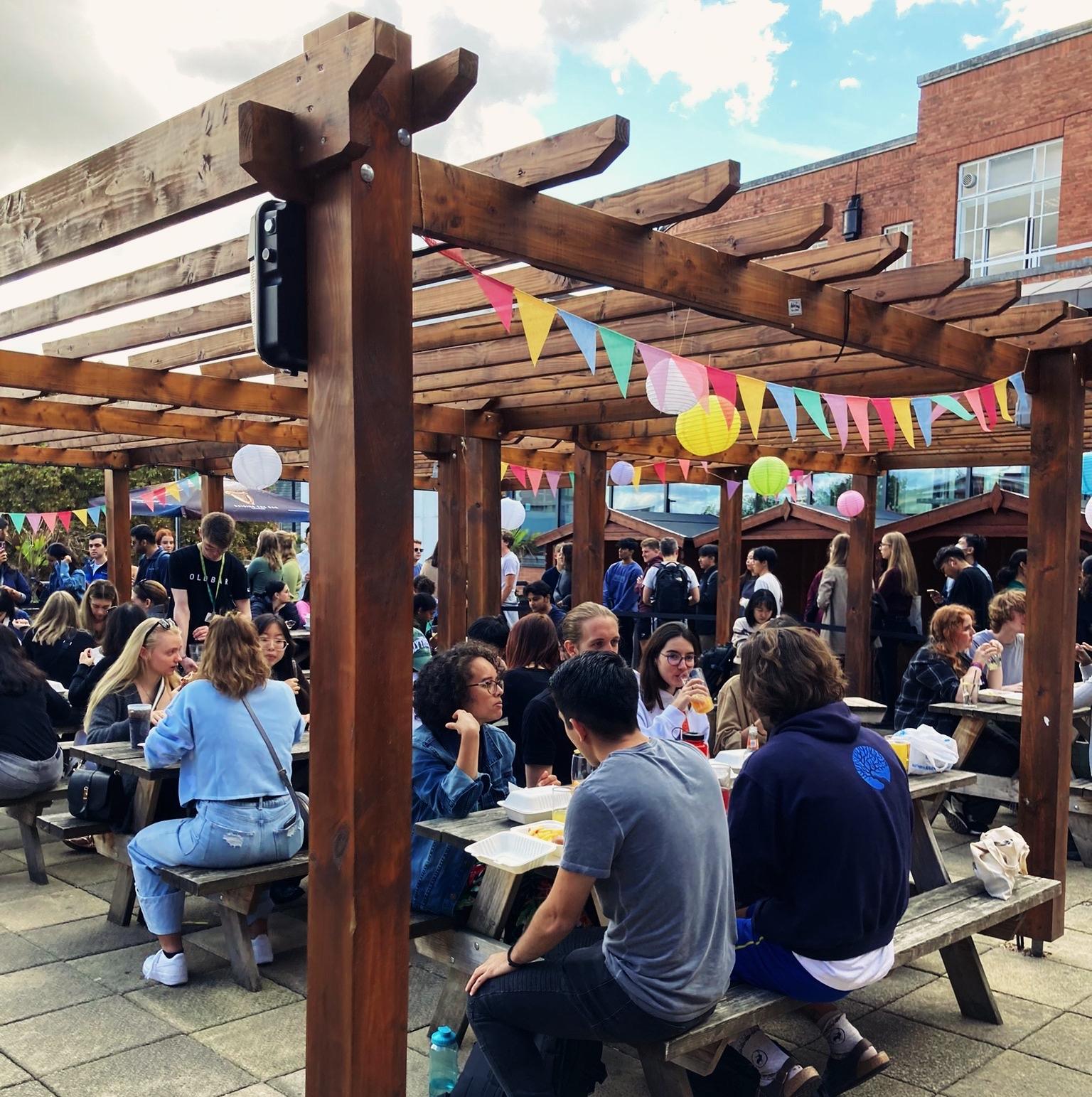 ResLife Talks
We were joined by some very special guests for a series of talks to help you make the most of your time at University. Jan and Rego from our Careers Centre, activist Melz Owusu and content creator Lydia Violeta all gave amazing talks to inspire and motivate you.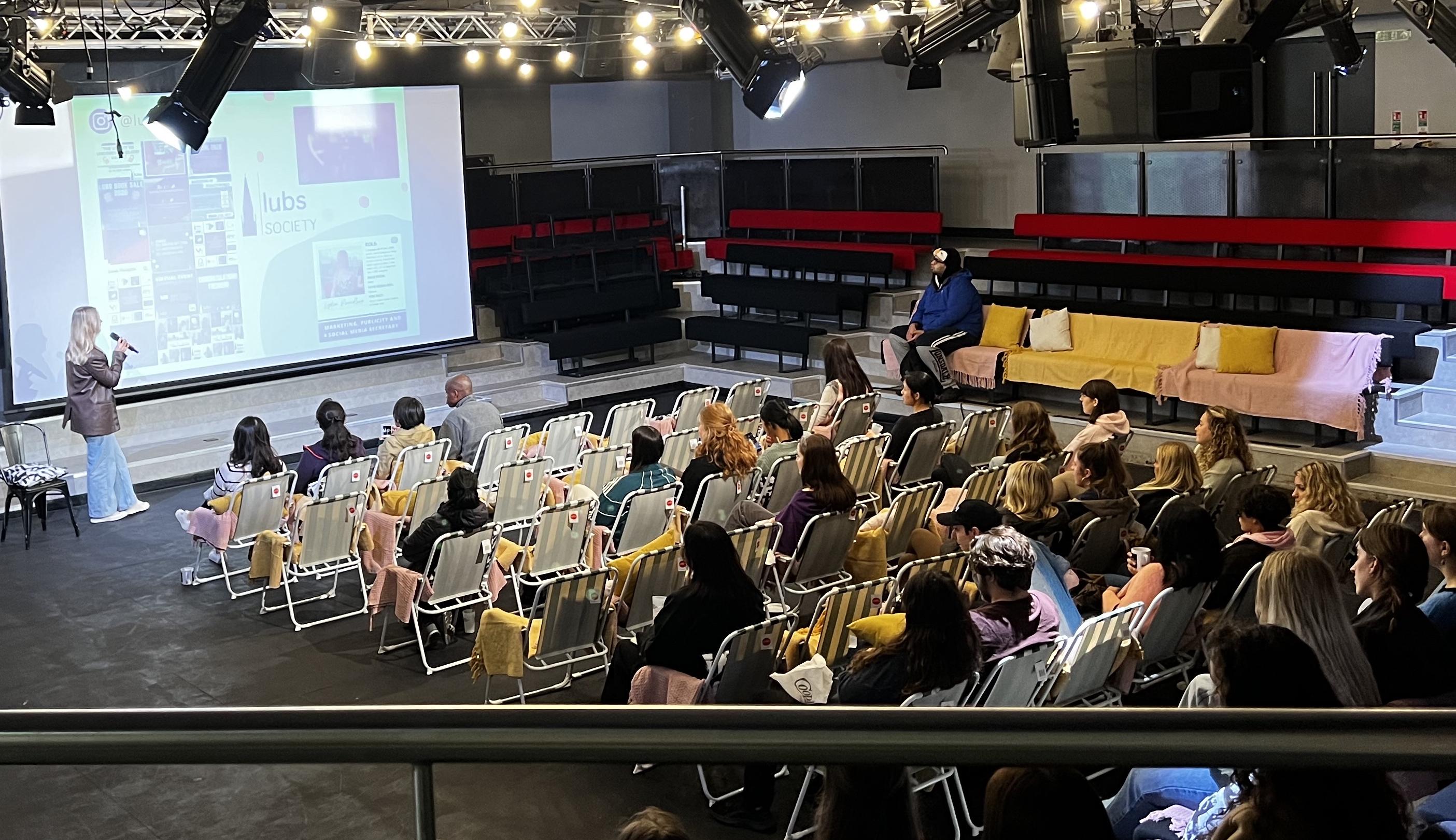 Halls Headphone Disco
At the Headphone Disco, the power was in your hands! With three channels of music to choose from, you could DJ your perfect club night, join the same channels as your friends, or all listen to different ones if you fancied a bit of chaos.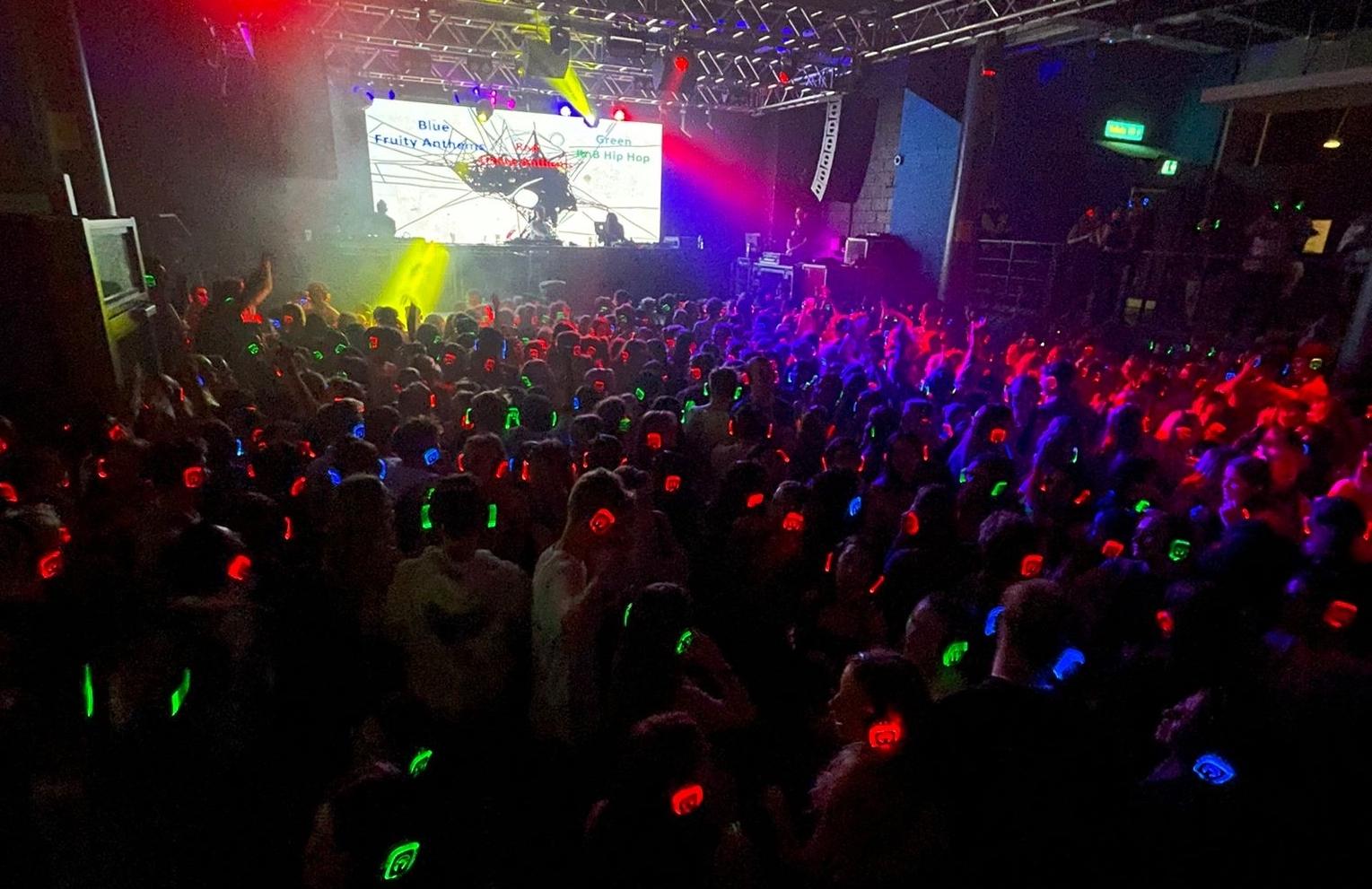 Freshers Fair
Our team set up at the Freshers Fair outside of LUU to get the chance to meet as many of you as possible, play some tense games of Jenga and, of course, win some freebies!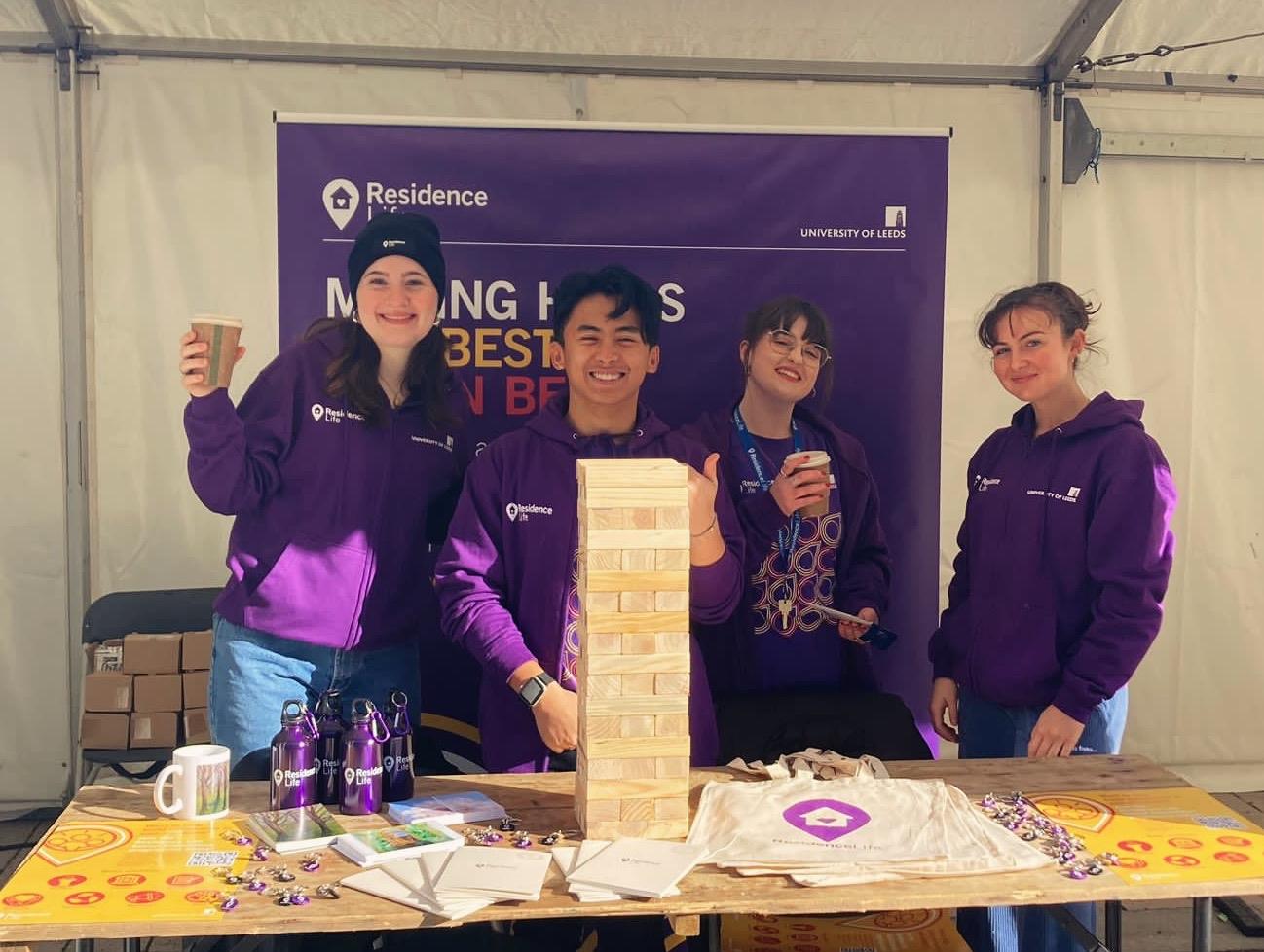 Sports Day
On Woodhouse Moor we we organised games of volleyball, badminton, football and more to help you get active and play some sport while meeting other members of your halls community. Once the action had kicked off, the ice cream man was on hand to provide some well-deserved treats.
Harewood Trips
We took two trips to Harewood House over the past week, giving you guys a chance to explore one of the local attractions. After exploring the historic house, we even got to meet some penguins!
Craft & Create
With craft supplies in hand, we witnessed your artistic genius as you decorated plant pots and designed your own tote bags. Be sure to look out for more of our craft events throughout the year!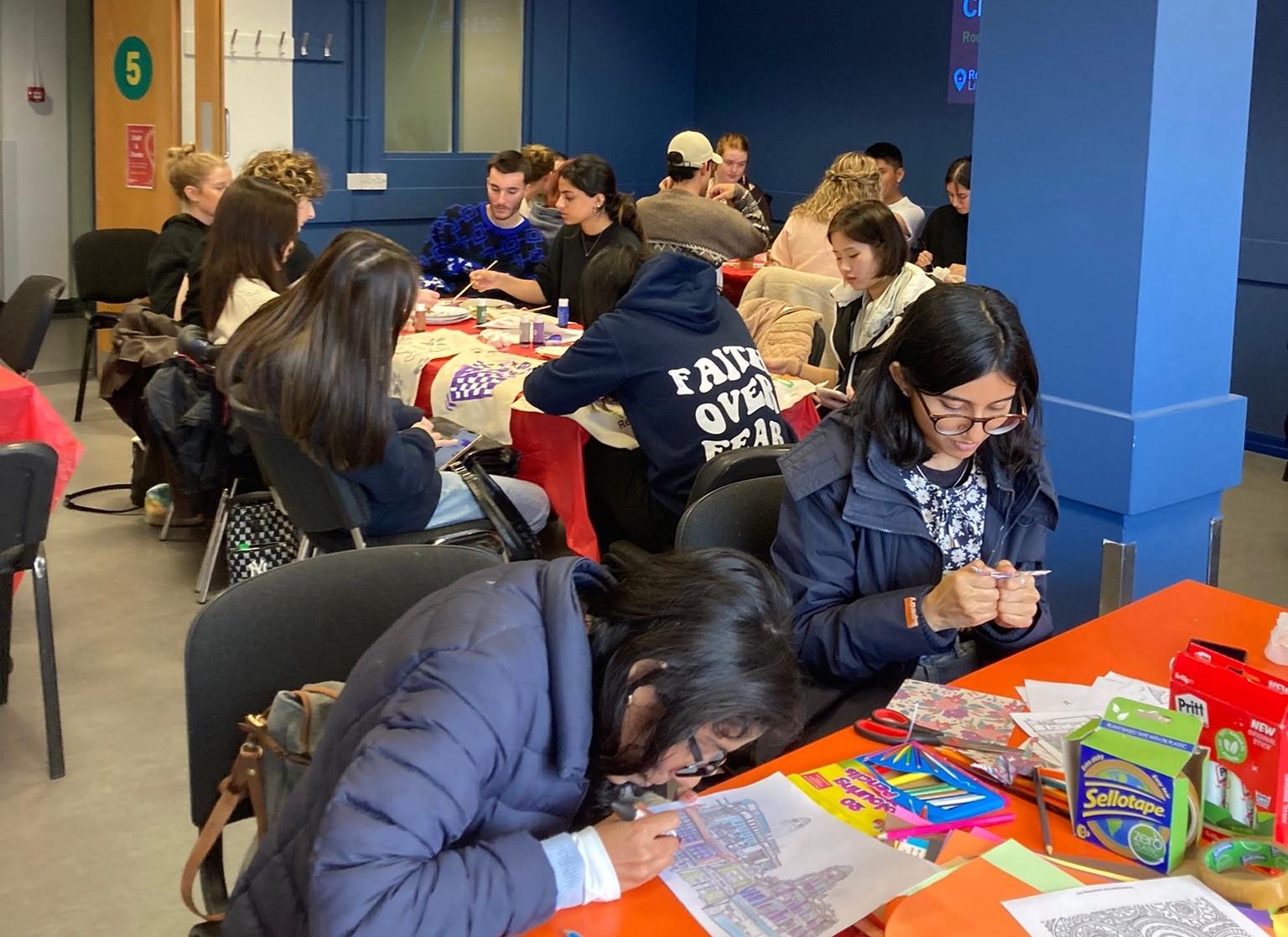 LGBTQ Mixer
The LGBTQ mixer was a space for students to meet other members of their community before embarking on a thrilling LGBTQ history-themed city chase across Leeds. Six teams took part, leading to a very close result for the winning team!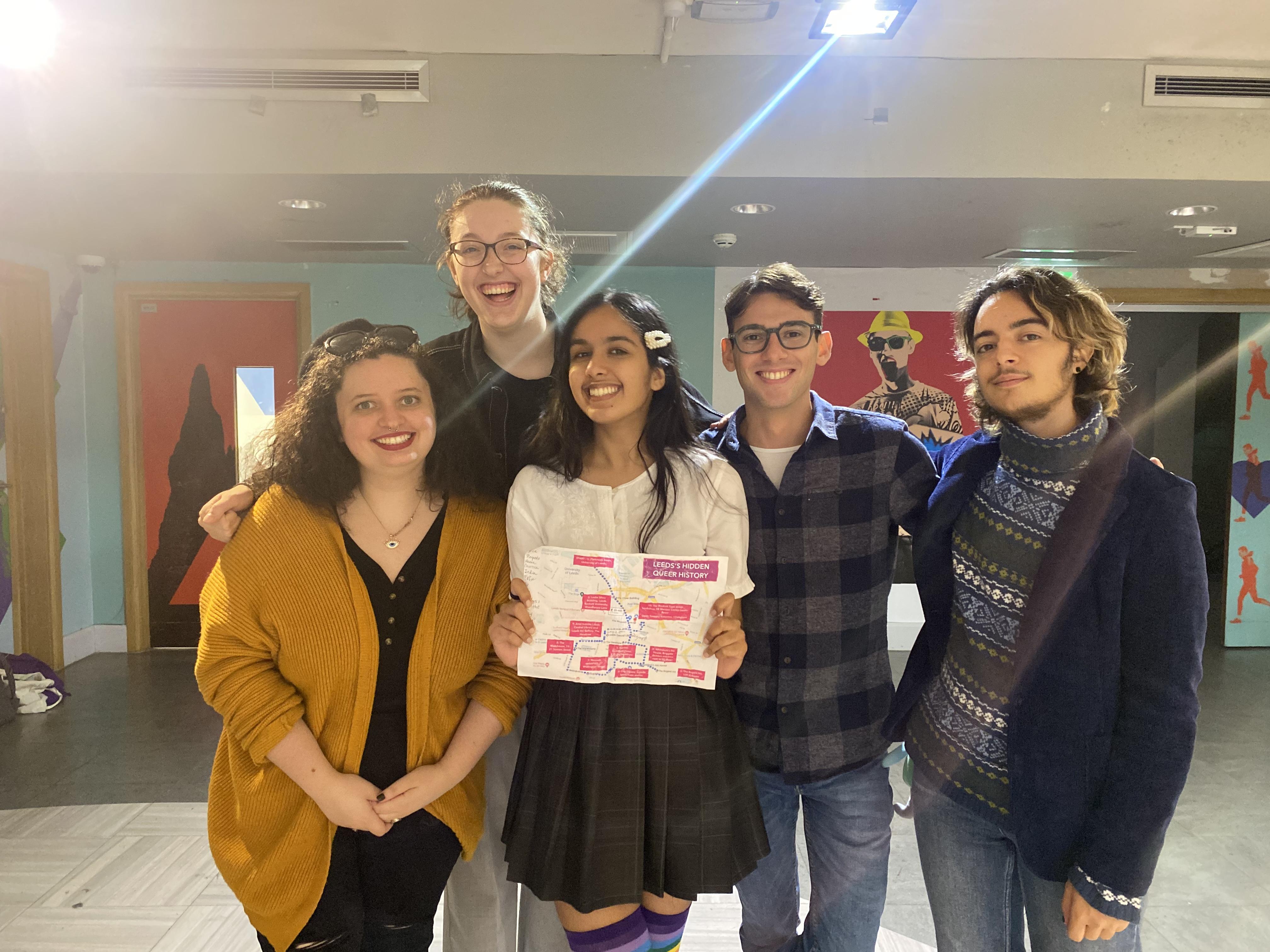 Sun Sets
At the end of the week, we took a breather and hosted Sun Sets, a live acoustic gig in the evening to see off the week on a chill note. With drinks flowing and music from amazing local performers, we had a blast!
Coming up with Residence Life
Welcome Week may be over, but we still have plenty of events throughout the year to keep you busy!
Why not challenge a Chaser on 10 October and join us for our Halls Quiz, hosted by Shaun Wallace from The Chase? Grab your tickets here!
Leeds' annual arts and light celebration Light Night is back this year on the 13 & 14 October with installations around the city and we'll be around to provide free hot chocolate to keep you warm! The festival is free and can be attended by all, and you can register your interest with us on StarRez for more information!
As the spooky season descends upon us, get into the spirit of things with our trip to a pumpkin patch on 18 October! Pick your own pumpkin, grab some autumnal snaps, and compete in our pumpkin carving competition. Book your place today!

The Residence Life Team