Your Guide to Great Food at Leeds 
Discover the great spots for food and drink on campus.
Great Food at Leeds (GFaL) is the University of Leeds catering service on campus, providing students with quality, fresh food at competitive prices. Their cafés on campus offer freshly made sandwiches, barista coffee, artisan cakes and pastries, perfect for when you wanna pick up a meal deal or grab a quick coffee with friends. If you're craving something more substantial, they have outlets on campus that provide hot food, meaning you can get a cooked meal without having to worry about actually cooking! 
Here are our top picks for their food hotspots on campus: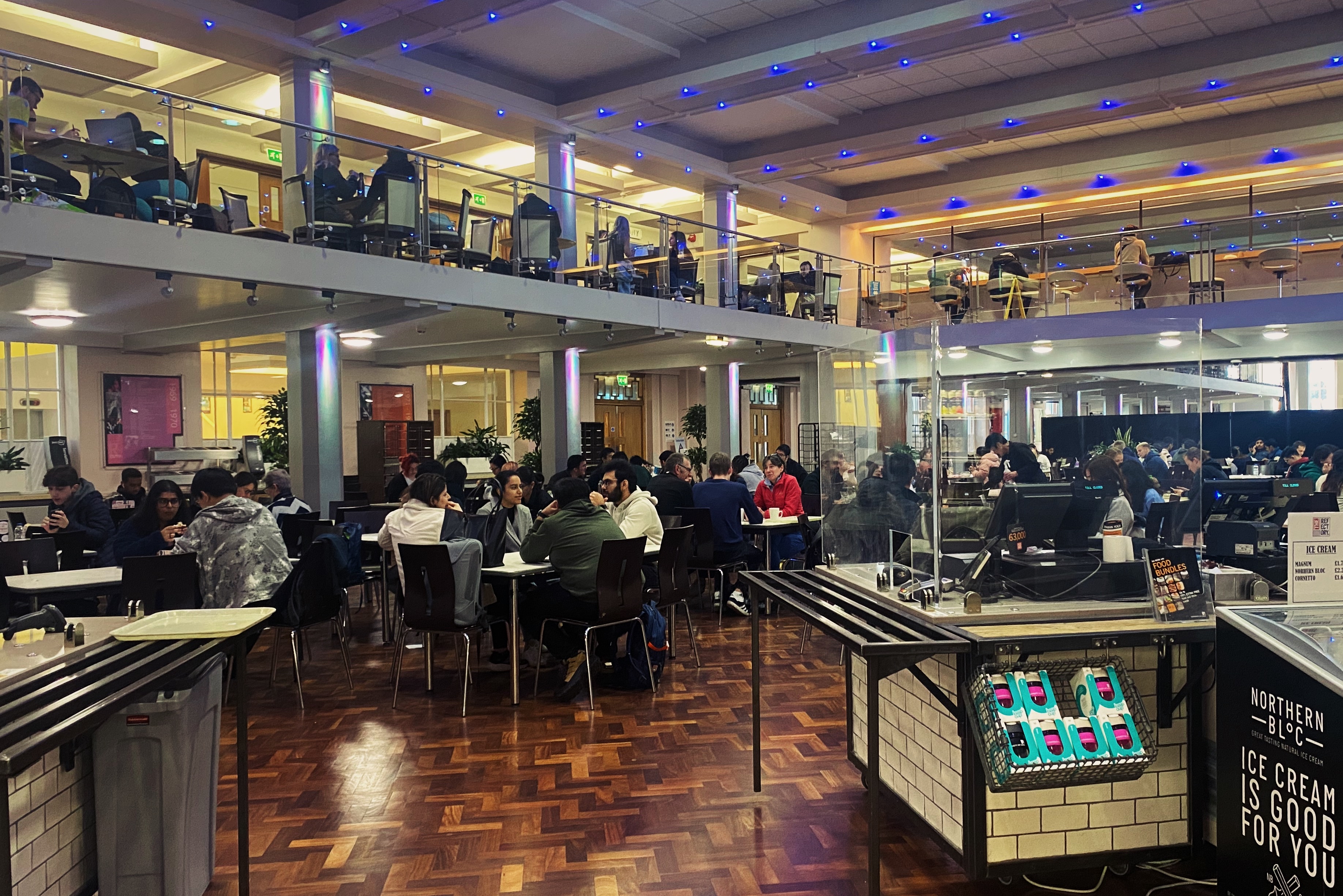 At the heart of the University campus, The Refectory offers a wide range of food options, both hot and cold. With everything from freshly made-to-order wok noodles and salads to delicious pizzas and burgers, there is plenty to choose from and something for everyone! You'll never get bored of eating out here thanks to the varied menu. Plus, you'll get the added bonus of getting to eat your dinner in one of Leeds's most famous music venues as The Refectory has hosted artists such as The Rolling Stones, Elton John and Bob Marley.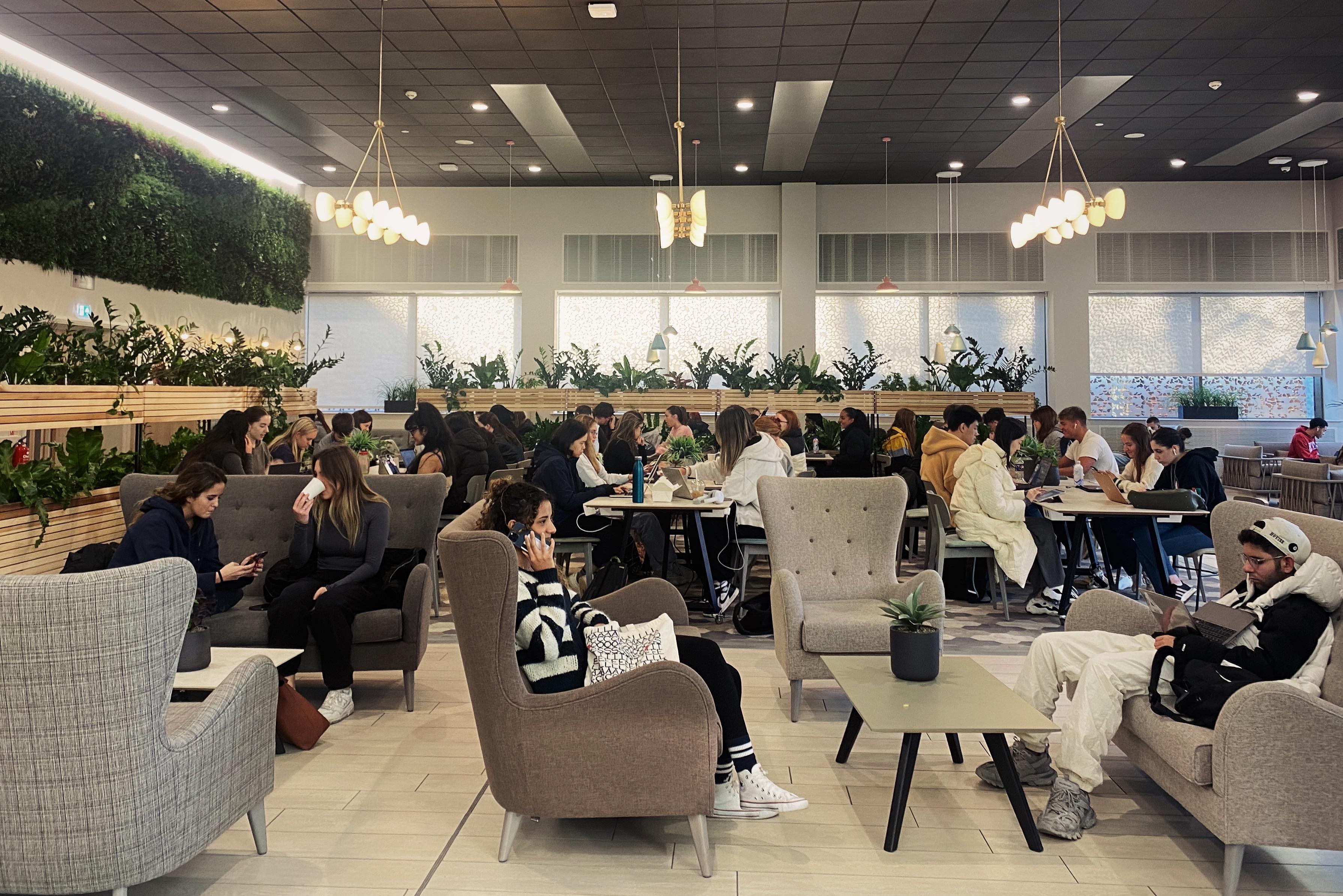 The newest café on campus, Esther Simpson's Café is the ideal place to grab a drink and get some studying done. The calm and relaxed setting allows for a very chill vibe, with plenty of plug sockets to charge your devices and speciality coffee on hand from Darkwoods. With lots of flavourful food options available, you can even reward your hard work with a sweet treat or two!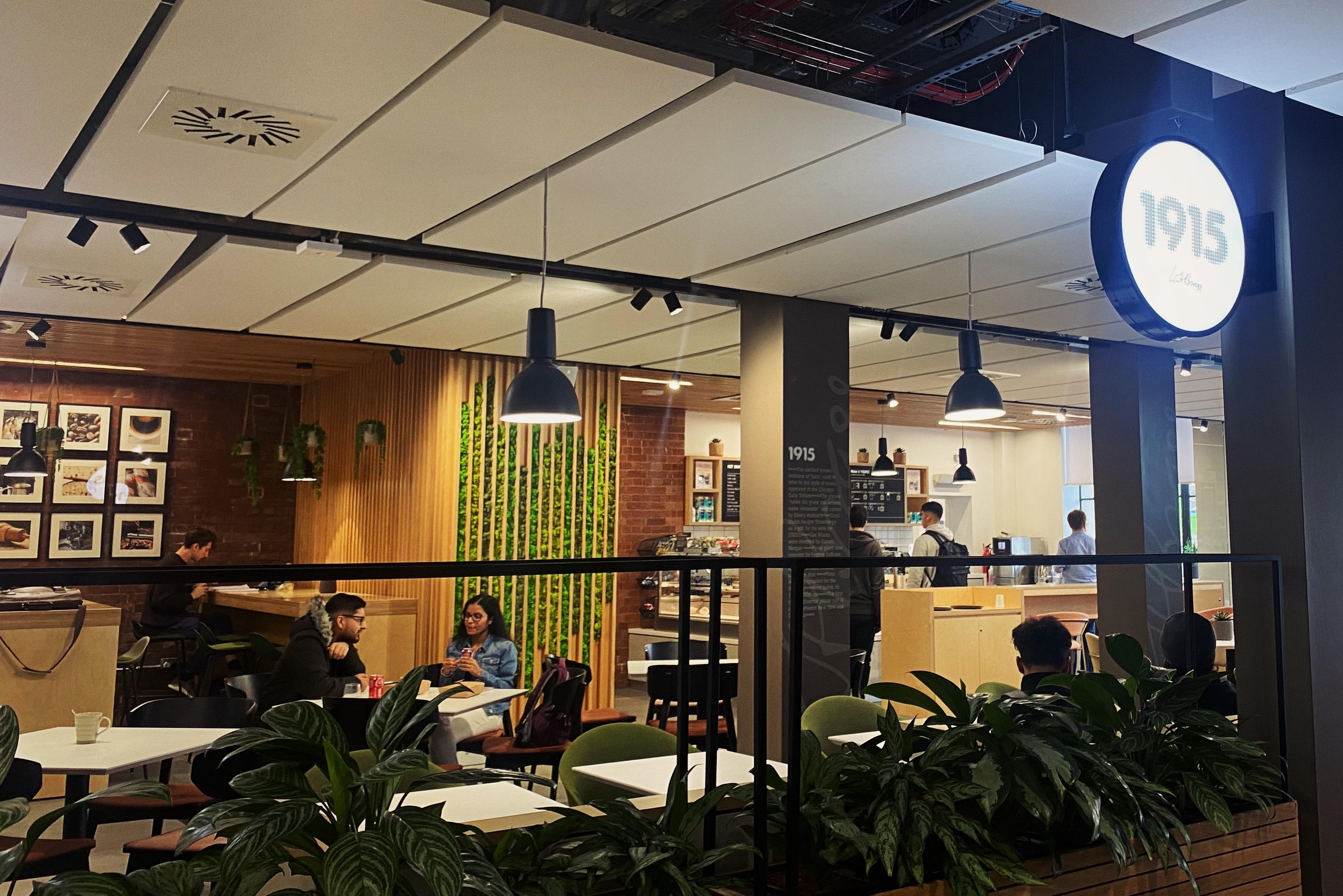 Based in the Bragg building, 1915 café has a relaxed and informal vibe, with a menu carefully created to offer a mix of classic and on-trend options. There are plenty of vegan and gluten free options available, along with flavoursome barista coffee.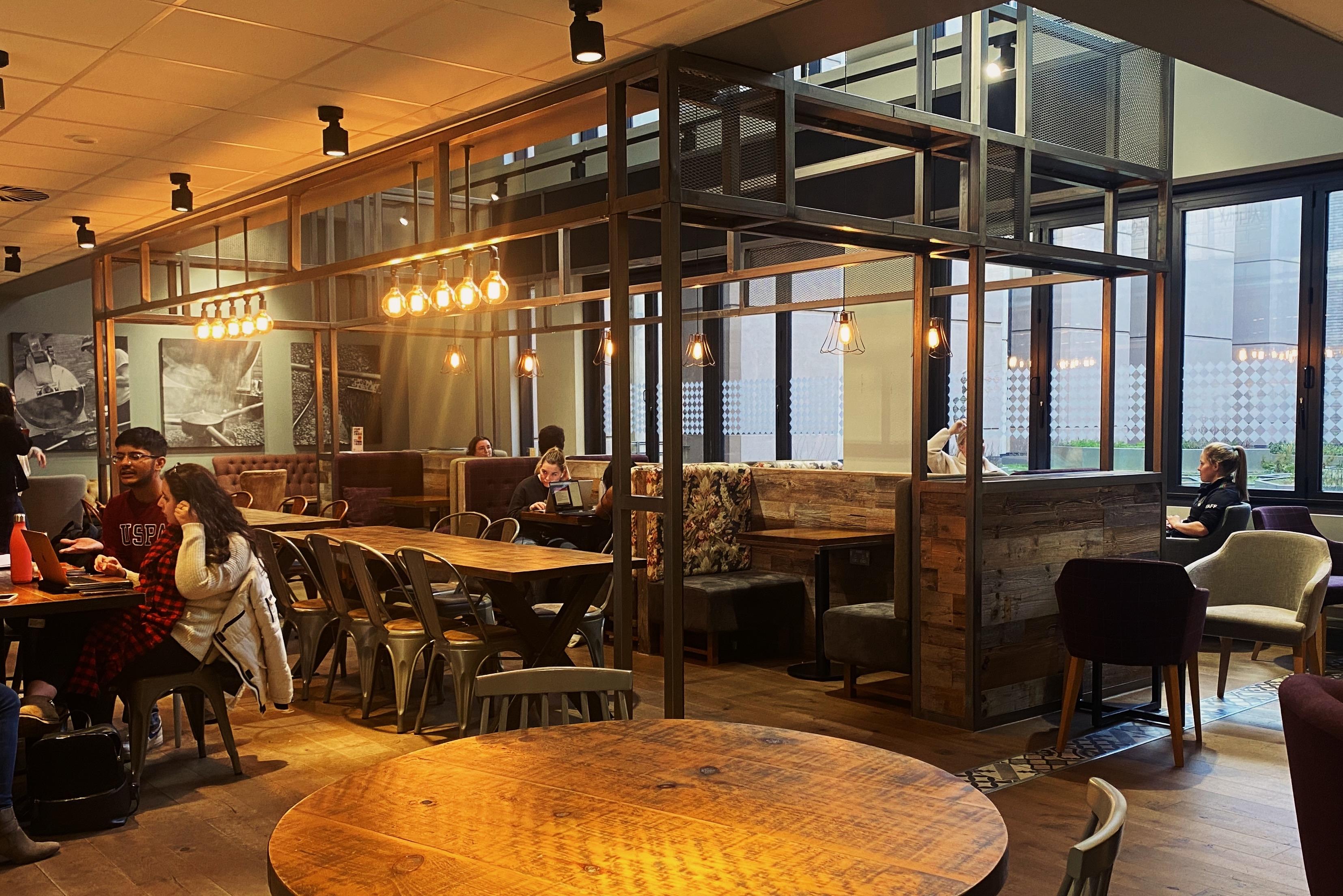 Our very own hidden gem, LOMA is located in the Worsley building. With everything from fruit smoothies to delicious deli salads, LOMA provides convenient, quality food options.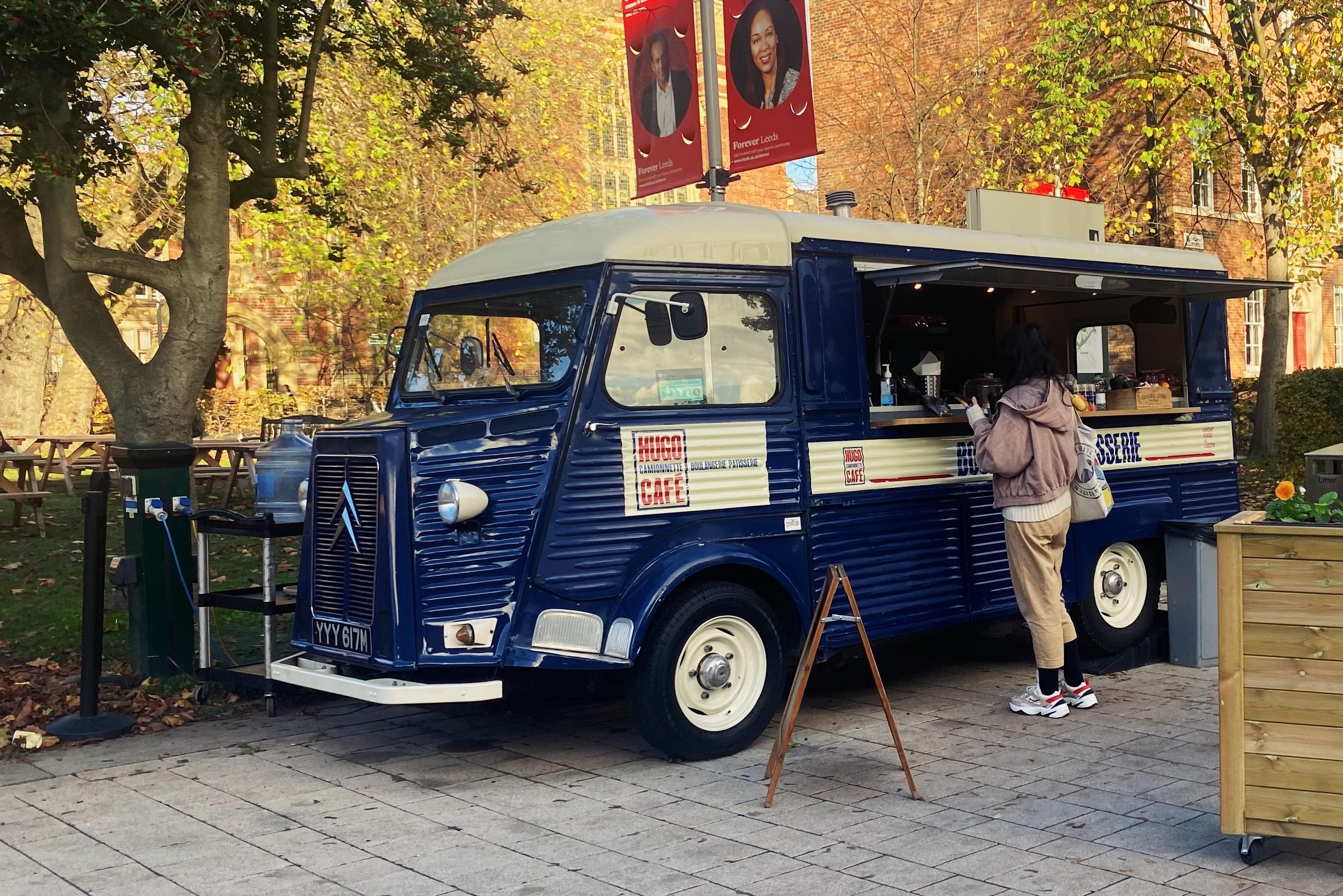 If you're looking for the perfect pit stop in the middle of campus, look no further than Hugo, an original Citroen H Van, located on the precinct. Serving up fresh pastries and mouth-wateringly delicious brownies from Brown and Blond, this friendly little French fella is ideal for grabbing a quick coffee and breakfast pick-me-up! 
Get more for your money on campus with Food Bundles!
If you're looking to enjoy the culinary delights that Great Food at Leeds has to offer on campus, why not pay the smart way with Food Bundles? Exclusive to students living in University of Leeds accommodation, you'll get more for your money when you pre-load credit for food and drink in advance, with the flexibility to use the credit anytime, in any GFaL-operated outlets on campus! 
Keep up to date with the latest products and promotions from Great Food at Leeds by following their Instagram @greatfoodleeds now! 
The Residence Life Team & Great Food at Leeds