Transitioning into life in halls is a big move, and it can be overwhelming at times. It's important to make sure you're keeping an eye on your physical and mental wellbeing whilst you're studying.
Here are our top tips for staying healthy in halls!
Make sure you're having regular meals and try to eat a healthy diet. Eating a balanced and nutritious diet can help you feel well and think clearly. If you've not quite perfected your culinary skills just yet, why not grab some of your flatmates and cook something together?
Get enough sleep. When you're tired, your worries can get blown out of proportion. Getting into a regular sleep routine can help you stay on top of university life.
Try something new! Finding a skill, activity, or sport as a student can help build self-confidence which enables you to try new things, learn new information, and take risks. Signing up to a society or joining a sports team is also a great way to meet new people and make friends at university.
It's important for all students to just have fun! Finding an activity you enjoy and find pleasure in will help increase the likelihood of participating in physical activity for life.
Exercise regularly. Keeping active can help you improve your mental health, and even gentle exercise, like yoga or swimming, can help you relax and manage stress. Building up good habits takes time, but the more you stay active, the easier it becomes. Make the most of your Halls Edge membership and visit the gym on campus!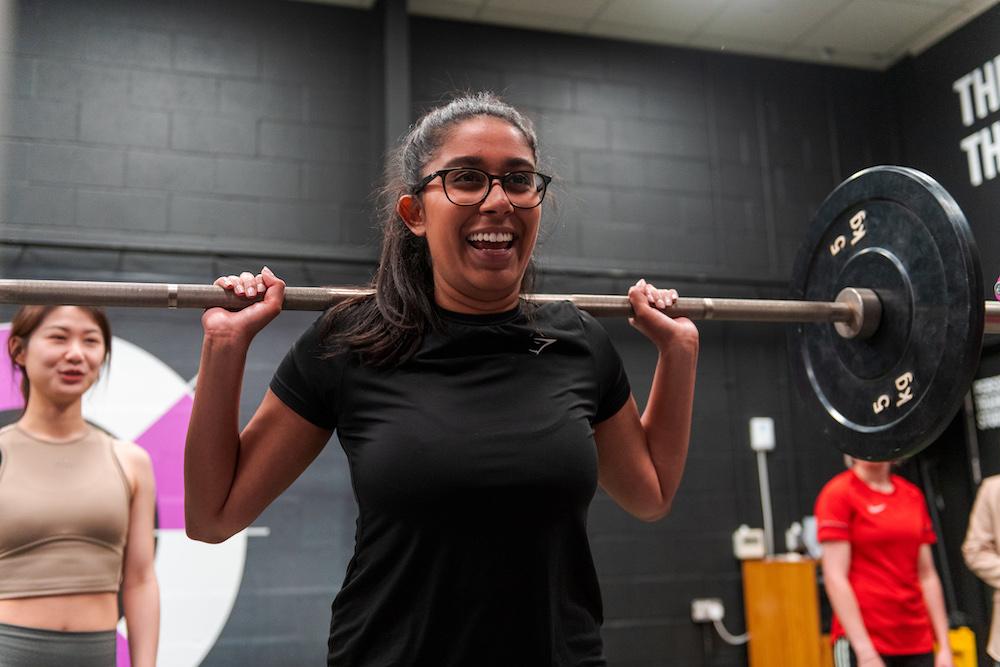 Using The Edge gym as a halls student
Don't forget you have a free Edge Club membership with your halls of residence contract! Your Edge Club membership allows you access to the gym and swimming pool:
6.30-11.30am on weekdays
All day at weekends
Your membership is already activated, so if you want to access their brand new gym featuring the latest in cardiovascular and resistance machines just visit the reception desk to check in and you can head straight up! If you want to upgrade to a premium membership as a halls student, you can do so for just £125 for the year!
Some activities require booking, so make sure you plan ahead. As a Halls student, you can access any of the 130+ exercise classes they run weekly at any time of the day, so it's perfect for getting a post-lecture session in. Take a look at the class timetables here! The Edge also has a swimming pool, sauna, and steam room, so why not check out the pool timetable and get yourself in for a swim?
To find out more about what The Edge has to offer, head to their website.
If you have any questions about your Edge membership contact edgemembershipservices@leeds.ac.uk.
The Residence Life Team & The Edge