Seasonal Shopping in Leeds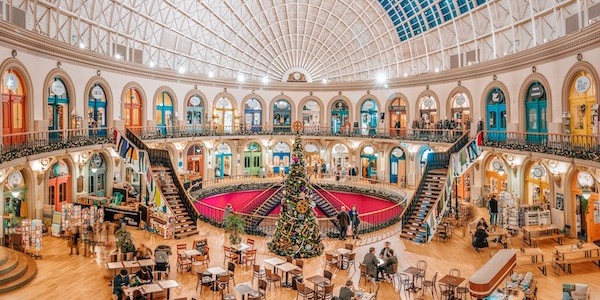 Whether you're out to treat yourself this season, or trying to find the perfect gift for someone else, Leeds has plenty of varied shopping spots to cater to all tastes.
Here are some of our favourite places to explore and window shop!
Trinity Leeds - Carl Milner Photography for Leeds City Council
Trinity Leeds
Your first stop for shopping in Leeds will most likely be Trinity, located right in the heart of the city on Leeds' main high street, Briggate. With three floors of all the big high street names such as Urban Outfitters, H&M, Primark, Hollister and Boots to name but a few, it's easy to grab all your holiday gifts and essentials in one visit, leaving you plenty of time to enjoy the restaurants, cafes and bars the centre has to offer!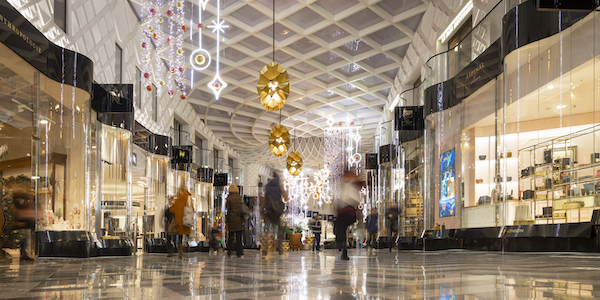 Victoria Gate Christmas - credit Carl Milner Photography for Leeds City Council
Victoria Leeds
The stunning architecture of Victoria Quarter's arcades combined with the glamorous modern Victoria Gate create Victoria Leeds, one of the most instagrammable shopping spots in the UK. With lots of big-name brands such as John Lewis, Harvey Nichols, Anthropologie, Tommy Hilfiger, and many more, this is the spot to head to if you're looking to treat yourself in true Tom Haverford and Donna Meagle style!
Leeds Kirkgate Market at Christmas
Kirkgate Market
A staple of Leeds shopping life since 1857, Kirkgate Market is a hidden gem you need to explore! With over 150 independent traders selling everything you could possibly imagine all under one roof, Kirkgate is one of the biggest indoor markets in Europe and regularly hosts events such as record and book fairs, arts and crafts markets and vintage sales. Whether you're looking for the freshest produce, unique gifts or amazing deals on everyday items, Kirkgate has something for everyone!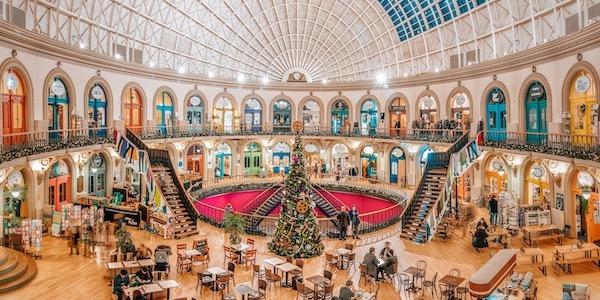 Leeds Corn Exchange - Shot by Carl Milner for Leeds City Council
Corn Exchange
Set inside a breathtakingly beautiful building, the Corn Exchange is a culmination of some incredible independent businesses and local creatives and craftspeople. Filled to the brim with individuality and uniqueness, the Corn Ex is the place to go if you're looking for a one-of-a-kind shopping experience. Whether you're looking for fashion, music, food, plants, art, home décor, or even tattoos, you'll find what you're looking for here.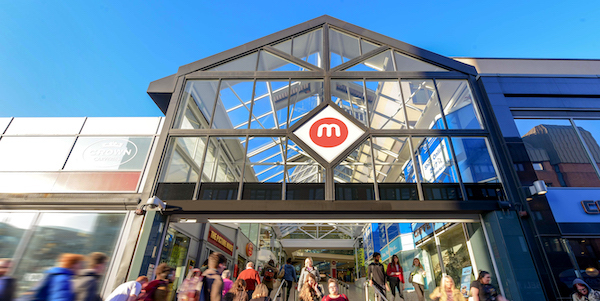 Merrion Centre, Leeds
Merrion Centre
There are plenty of other shopping centres dotted around the city centre such as the Merrion Centre. With brand names like Morrisons, Iceland, Superdrug, Home Bargains and many more, these centres are the places to get the best deals on your groceries and essentials so you can save as a student! However, that's not all it has to offer. You'll also find some of Leeds' favourite independents here, such as Jumbo Records, The Bookish Type and The Chilli Shop.
The Residence Life Team