With the first semester over and done with, it's time to make the most of 2023 and the rest of your year in halls.
Now that you've settled in, why not take this time to explore the city and all the amazing things you can do in Leeds? Here are a few of our top picks for your Leeds Bucket list:
Explore Kirkgate market
Shopping at a market might sound like a fairly chill experience, but Kirkgate Market is one of the biggest indoor markets in Europe and is home to so many shops and storefronts you won't find anywhere else. Once you're done shopping, you can grab a bite to eat and sample one of the 12 street food vendors in the market kitchen. Our favourites include Istanbul Bakery, Manjit's Kitchen, and Bahn & Mee.
Venture out of the city
Leeds is a great city for convenience, as in the centre you can typically walk everywhere or hop around on public transport, but have you explored further afield? Make your way to Golden Acre Park for a nice calm walk around the lake, or challenge yourself to a hike up Otley Chevin. You'll get to explore nearby neighbourhoods on your travels, get some exercise and see some good old-fashioned Yorkshire beauty.
Sounds of the City, Millennium Square. Credit - Sarah Zagni
See a gig in Millennium Square
Every year, Millennium Square hosts Sounds of the City, a series of live gigs in July. As it takes place over summer, it's a great opportunity to experience live music outdoors, and it's always a highlight seeing your favourite band belting out their biggest tunes as the sun sets over the city. This year the big headliners include Blossoms, Bastille, Kasabian and even Nile Rogers with Chic!
Complete a ParkRun
You may have heard of the friendly 5k in Woodhouse Moor every Saturday, but have you ever completed it? It is super inclusive and encourages all of its participants to take it at their own speed, so if you can stomach the 9am start on a Saturday, it is well worth signing up and getting involved with other members of the local community. If you're looking for a group to go with, some of our ResLife Wardens regularly organise to attend with any interested students, so keep an eye on our socials for details of the next one!
Leeds Light Night, October 2022.
Witness Leeds illuminated at Light Night
Leeds Light Night is an experience that has to be seen to be believed. For two nights every October, the city lights up and comes alive as the festival welcomes different artists to display their weird and wonderful installations each year. It is completely free to get involved and explore, and it's a great way to explore the city centre's hidden depths.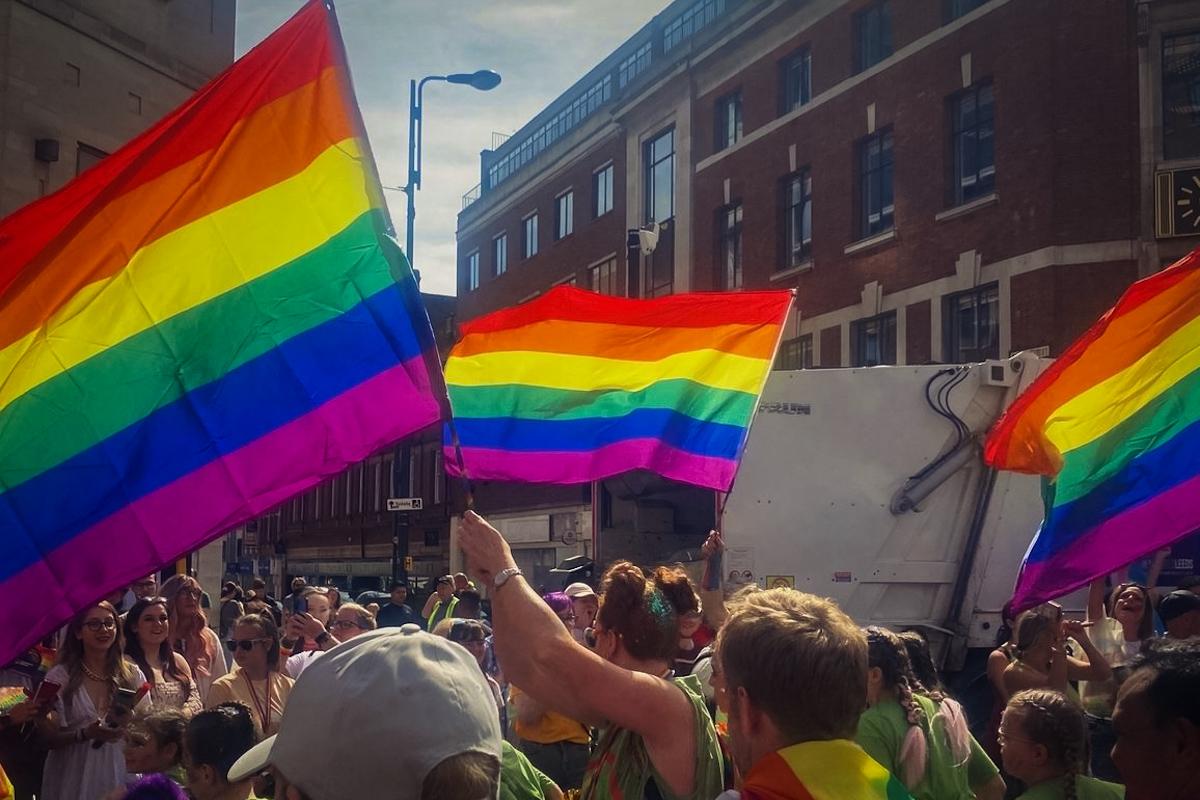 Leeds Pride, August 2022.
Fly your flag at Leeds Pride
Given that Leeds has a massive LGBTQ+ community presence, it won't surprise most to find out that we host the UK's friendliest pride, where the city comes together to celebrate and showcase the work of some amazing organisations that operate in the city during this free annual event. Starting with the big parade from Millennium Square, down the Headrow and ending at Freedom Quarter, the free annual event allows people to fly their flag, celebrate their community and enjoy a day of LGBTQ+-themed entertainment.
The Residence Life Team