Celebrating Valentine's & Palentine's in Leeds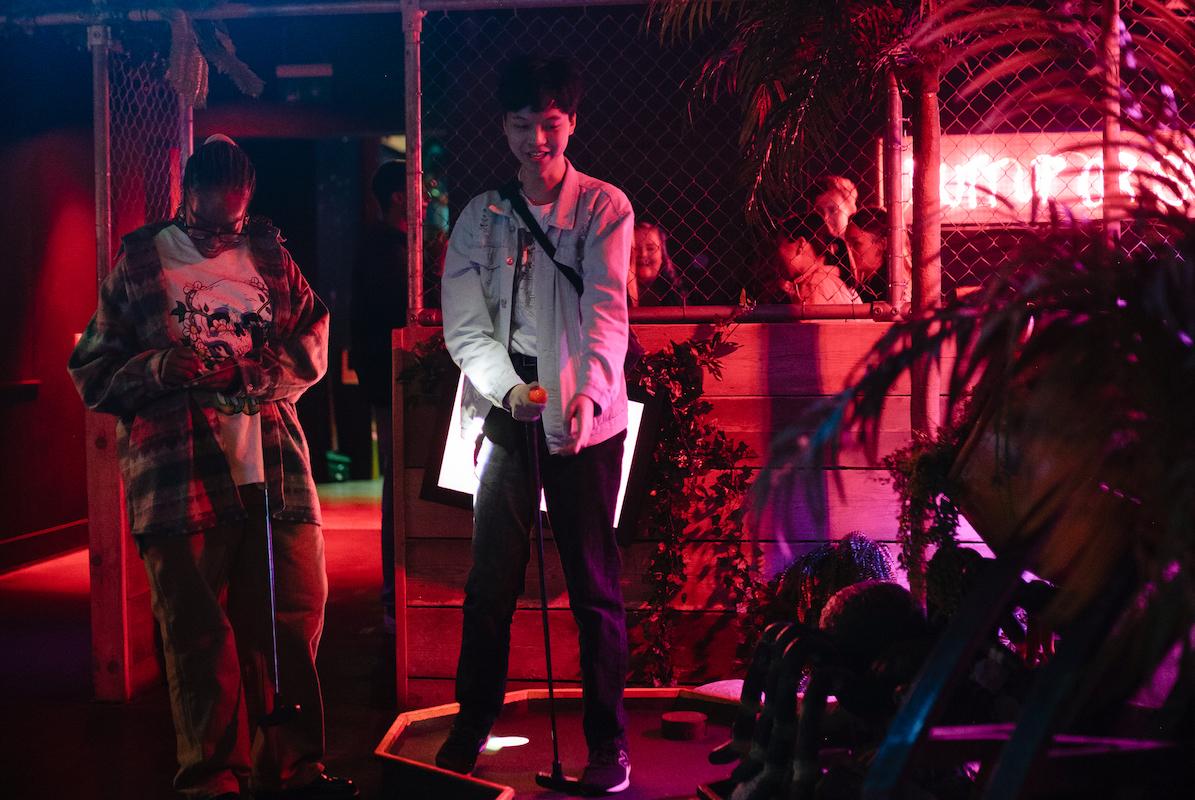 As the 14 February approaches, it's time to make a very important decision. Who are you going to spend Valentine's day with?
Whether you're going out with your significant other, or just celebrating Palentine's with your best bud, we've picked out the top spots in town.
Regardless of whether you're going out as a couple or just friends, what better way to spend V day than finding out who among you is the crazy golf champion? With insane courses, amazing cocktails and great tunes to set the mood, Junkyard Golf has everything you could possibly need for a great night!
Feeling competitive? Roxy Ballroom has everything from bowling to shuffleboard, air hockey to basketball, curling to ping pong. Opt for the chill route of picking an activity to challenge your partner with while you enjoy some drinks, or line up the ultimate tournament to see who officially comes out on top!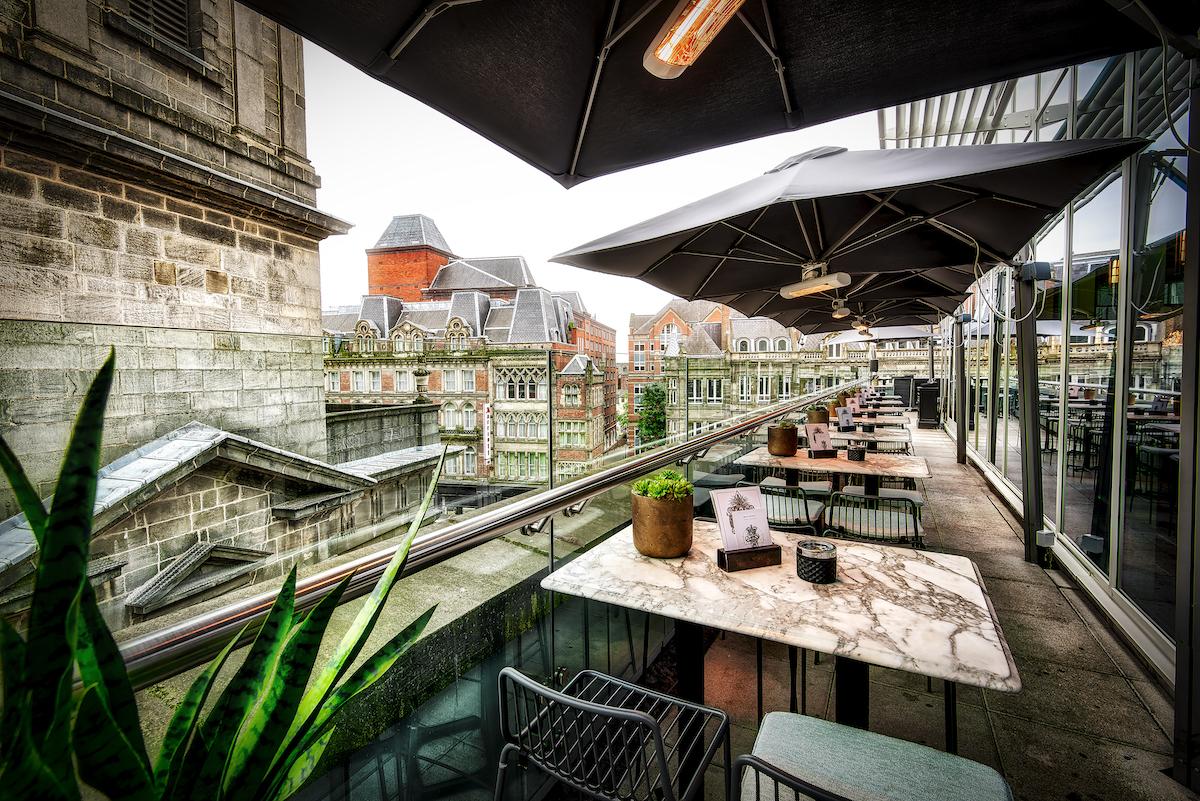 The Alchemist, Trinity Leeds. Credit - Phil Barton.
If you're going to do drinks, you've got to do it right! The Alchemist is the ultimate spot for going for a chill night. Look out over the view of the city from the Trinity location and enjoy their devilishly good food and famous selection of molecular mixology. This is the place to get that perfect pic for the gram!
Want to show your softer side? Kitty Café in Leeds provides its patrons a place to enjoy great food and drink with the company of some very special furry friends. The adorable cats and kittens at the café come from a range of different backgrounds and are waiting to find their forever homes.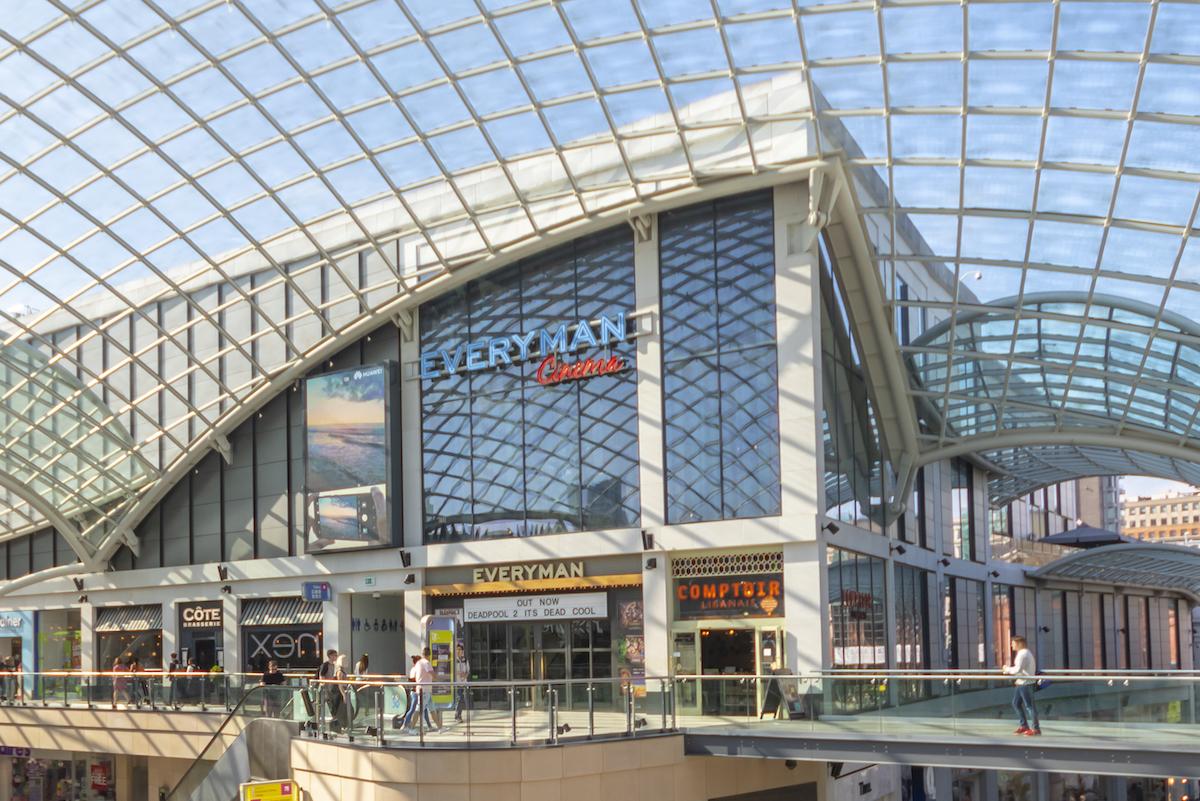 Everyman Cinema, Trinity Leeds. Credit - Carl Milner Photography for Leeds City Council
Going to the cinema might be a little bit of a cliché, but sometimes it's best to stick to the classics. Everyman Cinema in Leeds Trinity is the perfect setting for a night with your partner or a mate-date, with sofas and comfy chairs perfect for cosying up together. You can also order food and drinks right to your seats, so you don't have to move a muscle!
Turn up the heat as you explore the tropical climate and try to spot as many little creatures and critters as you can. With everything from meerkats, butterflies and lizards, it's a great way to get in touch with your wild side. Bonus date points if a butterfly lands on one of you.

The Residence Life Team