ResLife Roundup - Celebrating Queer Icons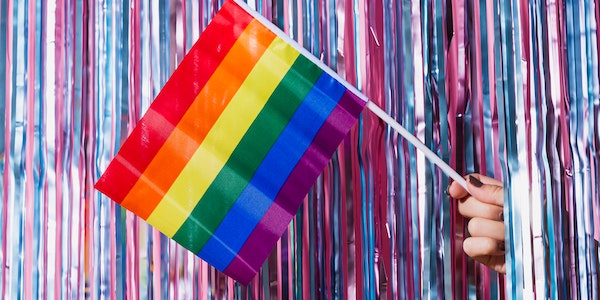 The Residence Life Team have gathered some useful updates from across the University for you!
LGBTQ+ Karaoke

It's LGBTQ+ History Month, and we're marking the occasion by hosting an LGBTQ+ Karaoke Night at Pyramid Canteen! On Tuesday 28 February from 7-10pm, come down and join us as we celebrate Queer Icons in style. Tickets to the event are free, and a free drink will be provided on arrival, so sign up here!

Open Mic Night

After our first Open Mic Night back in November was such a hit, we've decided to do it all over again! ResLife are looking for performers to show us their skills on Tuesday 7 March from 8-11pm at Terrace, LUU. Whether you have a talent you want to share or you just want to have a bit of fun, we'd love you to get involved - anything is welcome! You can sign up to perform here.

If you're more of a spectator and just want to see some amazing performances, just come along! Find out more about the event here.

Mixed 5-a-side Football

The Sports Reps from our social committees have organised regular mixed 5-a-side football games for all residents to sign up for. The sessions will take place on Mondays from 8-9pm on the Outdoor Court at The Edge, and a new sign-up link will go out every week. Sign up here to get involved!

Wild Work Day

Wild Work Days are an amazing opportunity for students to get involved, help out and have fun! Our next Wild Work Day with Yorkshire Wildlife Trust will be visiting Primrose Valley, which is part of the Wyke Beck project in East Leeds on Wednesday, 15 March 2023. The group will be meeting at Parkinson Steps at 8:45am and returning to campus for 4:30pm.

The work will take place outdoors, in the open air, so the following clothing is recommended:

• Strong boots or wellies
• Several layers of clothing
• A warm hat
• Waterproof clothing
• A small rucksack
• A water bottle or spare drink
• A camera/mobile phone for photographs

To confirm your place on the next Wild Work Day, email Mike Leonard: m.leonard@adm.leeds.ac.uk

Devonshire Hall's Production of Be More Chill

Devonshire Hall and Backstage Society presents their 2023 musical production of Be More Chill, directed by Lucy Thompson and musically directed by Charlie Nickels. To witness this mind-bending musical, grab your tickets here!
The Residence Life Team