Key tips for packing and moving to Leeds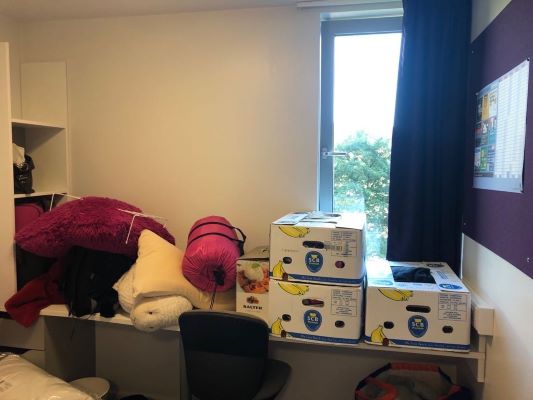 The thought of finally moving to uni can be daunting for most but some wise words from somebody who has been in that situation myself, hopefully your experience can be made slightly less stressful!
Moving in
Leeds uni will do their very best to make sure that you are in your first-choice accommodation, but if things don't work out your way don't worry! It can often work out for the best. One of the main things that people worry about is not knowing anybody when they first move in, but everybody is in the same position. There are many ways to find new friends before you even have you first day at university, so here are some top tips.
Facebook – after selecting your accommodation, a Facebook group will be made for your halls (go to @UoLResLife to find yours), this way you will be able to find people on your floor or even in your flat. Make a group chat with the people you find and get talking. This can help to ease any first meeting nerves and help you to get confident around your neighbours.

Early bird – try to arrive a few days before the fresher's celebrations begin, that way you can settle in with you new flat mates and get to know each other.

Contacting home – in the first few weeks of moving in, try to keep contact with family and friends.
Packing
Decorating - find great ideas for decorating your room on Pinterest. Bring a mix of possessions from your room at home as well as new items to give your room a fresh yet homely feel. Shops like IKEA, Home Sense and TKMaxx are great for this.
Think practical as well as pretty – it's not all about cushions and posters, think about lamps or hangers for your coats or towels. Also think about how you are going to store a lot of your cleaning products, plastic containers are a great investment.
Discuss with your flatmates – there's no need to double up on kitchen appliances and utensils. Chat with your flatmates to decide who can bring what.
I hope your move to uni is successful and that these tips come in handy. Be sure to share your tips for the next year!
Isabelle Wyn