Meet the animals of campus and beyond!
Now that spring is upon us, you may have noticed more of our fuzzy and furry friends joining us on campus.
Have you met all of the animals on campus and beyond?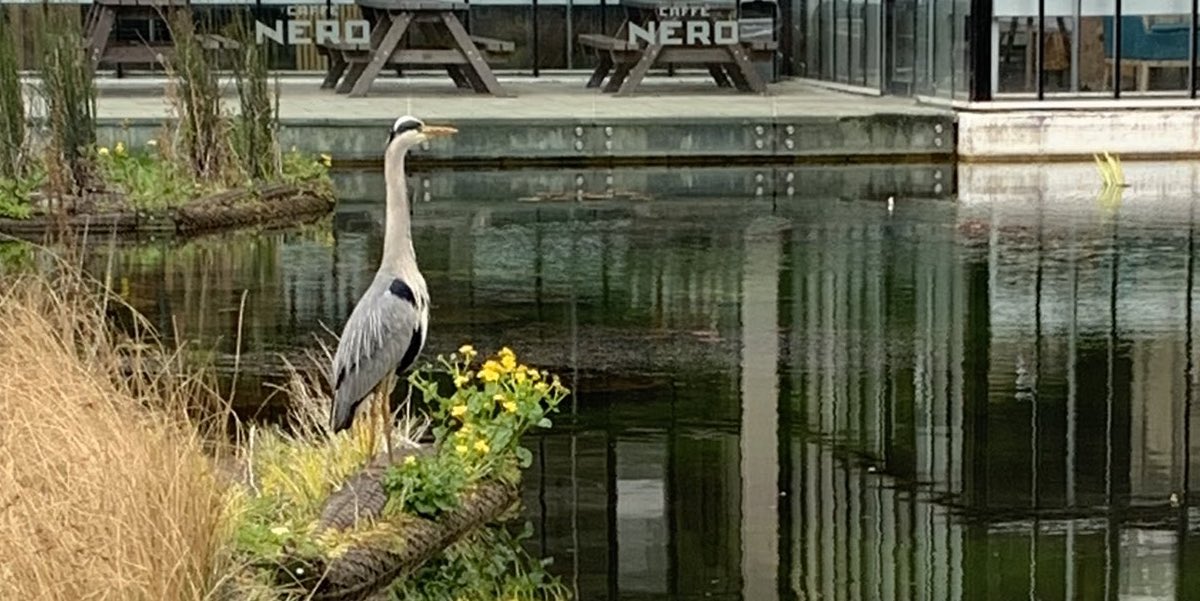 The Heron
If we're talking about iconic campus creatures, we have to start with the big boss. Usually spotted around the pond outside Roger Stevens, this bird means business. Loved by all, feared by goldfish, and known as somewhat of a lucky charm for students studying in the Roger Stevens building, Heron McHeron Face (named via poll last year) is so famous that they even have their own Twitter account!
Frosty and Rita at Clarence Dock Village
Famous around the residence and beyond, Frosty and Rita are two magnificent Dachshunds who live at Clarence Dock with their human (and our Warden) Jan. Affectionately nicknamed 'The Kissy Boy' and 'The Boss', their adventures are well documented on their Instagram page, and these two can often be found running around at the residence's events, stealing sausages from the BBQ, going on walks with students and just sitting there with their hair blowing in the wind majestically.
Bunnies
When you see these little cuties making an appearance, you know you're gonna have a good day. With some of them being more fearless than others, you'll spot them all over campus green spaces in the Spring and Summer months. They're quicker than they look, so if you want to snap a pic of one, slow movements are key as these fluff balls will bolt if they get spooked. What would we do without the campus bunnies hopping around and spreading joy?
The Peregrine Falcon (and her eggs)
As the star of everyone's favourite bird-based live stream, the Peregrine Falcon is wildlife royalty at the University. Peregrine Falcons have been nesting on Parkinson Building since 2018, and usually visit from February to March to lay their eggs. The sustainability service has set up a camera so you can check in and take a look at the falcon and her nest. The eggs are expected to hatch towards the end of April, so keep an eye on the cams for any action!
Chickens at Devonshire Hall
Chickens in halls might sound a bit random at first, but these im-peck-able mascots for Devonshire are ex-battery chickens who have been given a new lease of life at the residence. Students at Devonshire have the chance to interact and volunteer to care for the chickens, and their presence certainly makes the residence a lot more lively!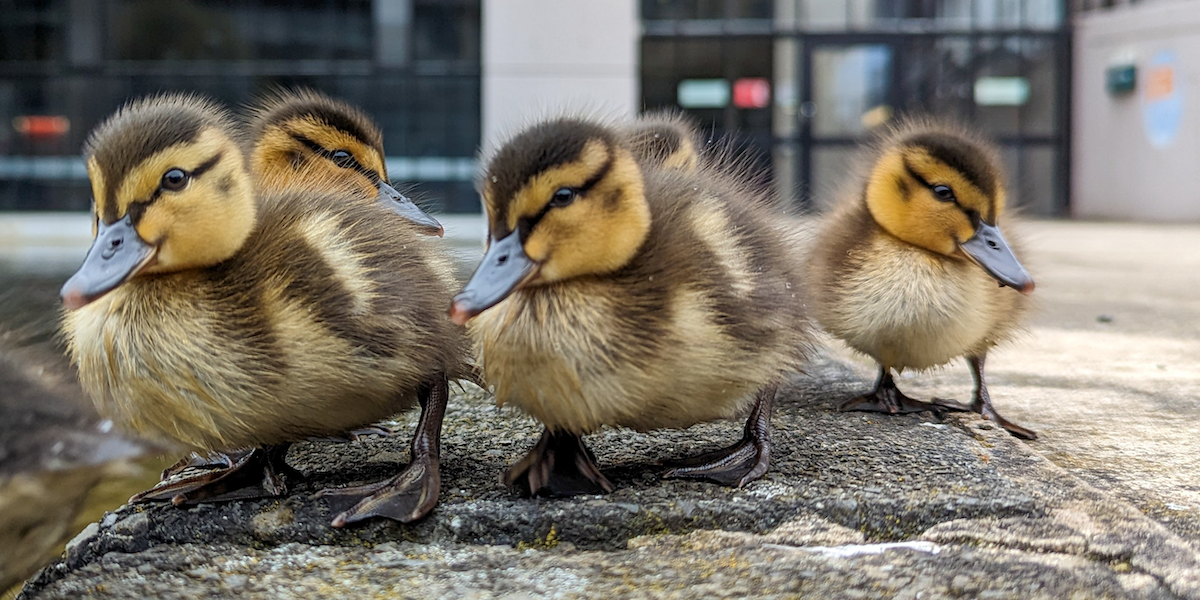 Ducks (and ducklings)
As if having ducks chilling on campus wasn't great enough, we also get the yearly bonus of the ducklings being born! These guys love the University so much, they have their own house here on campus. Often seen competing for the spotlight with the local Heron, these guys can be found in the pond by Roger Stevens. Keep an eye out for this year's newest additions as they've already been spotted trying to break into the nearby buildings.

Hedgehogs
The University of Leeds achieved Gold Hedgehog Friendly Campus status this year, and for very good reason. Teams have worked to protect habitats by planting hedgehog-friendly greenery, tracking active hedgehogs to keep an eye on them, and even building them their own hotel at one of our residences. Hedgehogs are currently on the UK Red List due to their vulnerability to extinction, so the work the teams across the University do to protect these little guys is more important than ever!
Onyx at Leodis
Known for his stealth-like manner and affinity for shameless self-promotion (thanks Onyx!), this mysterious feline friend can often be spotted lounging around the Leodis common room. Black cats get a bad rep for being unlucky, but don't let looks deceive you, Onyx is a big softie at heart and brings nothing but happiness to all the residents of his home.
The Residence Life Team