Sentinel Towers – a perfect blend of comfort, study environment and convenience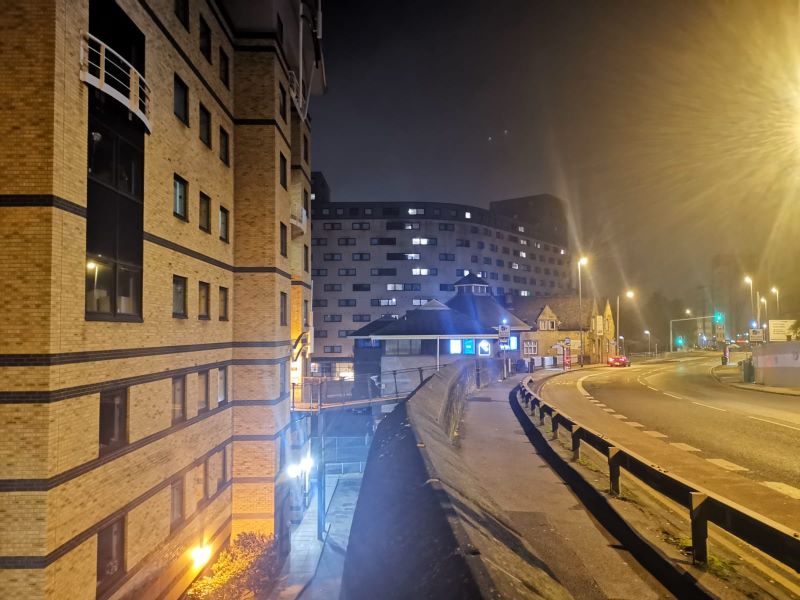 In my search for University accommodation,  I prioritised comfort, safety and a conducive study environment.
With Sentinel Towers, I got more than I imagined possible and enjoyed the experience immensely.
Although I did not know Leeds city at first, on arrival I immediately noted how close the residence was close to the city centre, and yet far removed from the bustle and noise one would expect. I liked that it was about 20 minutes-walk to Trinity Centre, a major shopping centre. The staff were also courteous and very supportive, which helped me settle in despite my nervousness as an international student.
As soon as the term started, the 15-minute walk to campus became a daily routine that I did not regret. The route is well lit and quite accessible, even for the odd late night at the library or the late-night gym workouts at The Edge. As there were other students and flatmates going to campus, it was never a lonely affair.
One of the best parts of my experience here, was meeting people from different cultures and nationalities who were very receptive and interesting to hang out with. The Residence Life team and Halls Exec often organised get togethers, a barbecue and game nights which I always looked forward to. If it wasn't that, then games in the common room or a shot on the pool table often helped me relax.
I was not expecting to have many adventures, as I felt that my school schedule would be hectic. It turned out that there was no need to worry as many other interesting places are within walking distance of Sentinel Towers. Cardigan Fields shopping centre is 15 minutes away, with a skating rink, bowling alley cinema and so much more. The iconic Leeds-Liverpool Canal is only 15 minutes away and one can walk good length of it to see the Oddy Locks, Mills, and the ducks! The Armley Industrial Museum is also close by. The famous Kirkstall Abbey is a 10-minute bus ride away and the beautiful Hyde Park makes a good addition to a jogging route.
Overall, I found Sentinel Towers to be a great accommodation, with a perfect balance of comfort, conducive study environment and great places to see. I enjoyed it to bits, try it out!
Kudakwashe Chingono