Community Giving: Donations and Reducing Waste in Residences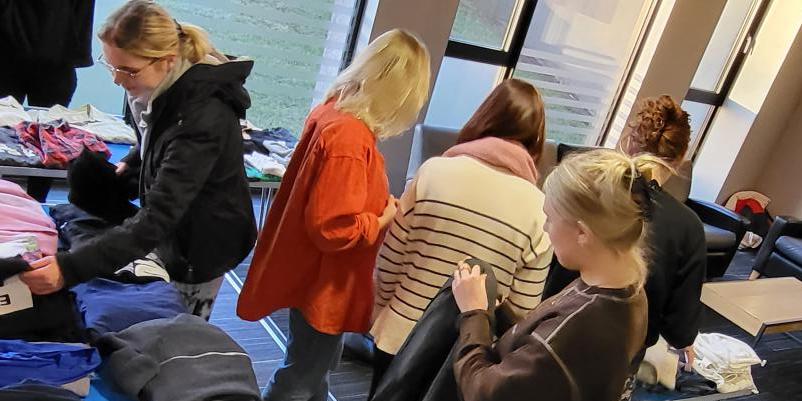 At the beginning of March, clothes swaps took place at Devonshire Hall and Central Village with the help of the wonderful Social Committees.
Residents were able to bring in the clothes they no longer wore and swap them with something else. On average students spend £420 a year on clothing, but with both the climate and cost of living crises, helping students find alternatives to buying new and reducing waste within their community is important.

Any leftover donated clothes were packed into bags and put into one of the donation bins that are available both in residences and on campus. The clothes will then be sold in one of the British Heart Foundation's 700 stores and the money raised supports scientists in their research to help find cures for a variety of cardiovascular diseases.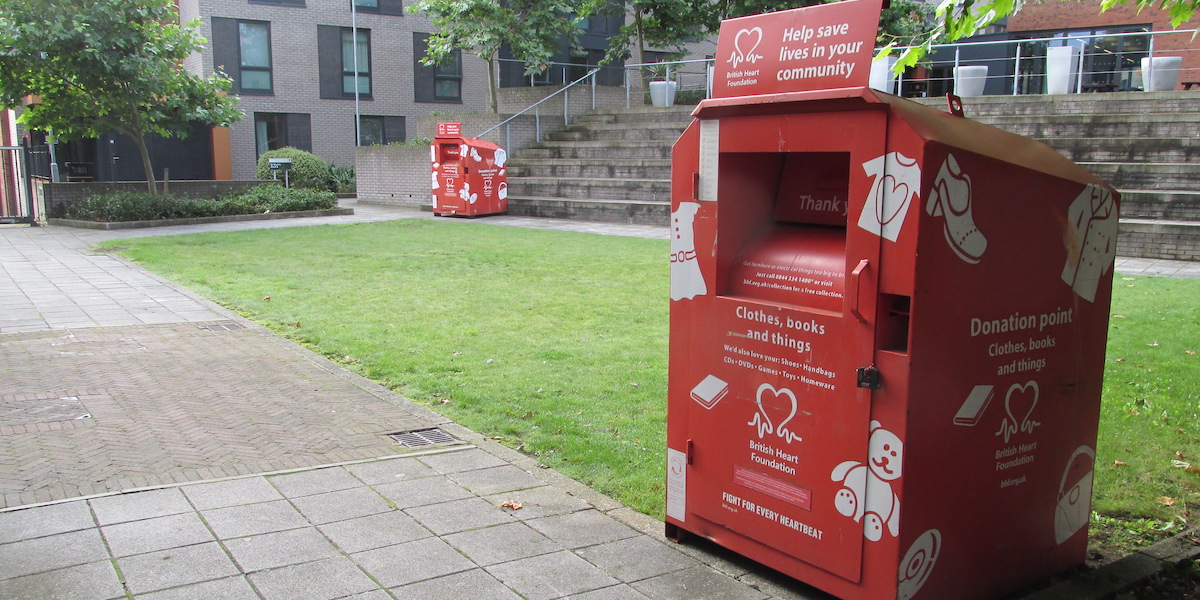 Paul Meakin is a research fellow at the University of Leeds and, thanks to BHF funding, he has been able to study blood vessels with the aim to treat type 2 diabetes. Type 2 diabetes is caused by the body becoming desensitised to insulin due to an excess of glucose which is generally the result of a poor diet. Sugars and fats become built up in blood vessels and lead to blockages which could result in heart attack, stroke, or amputation.

In an interview, Paul explained how he and his team identified a protein that could be targeted by drugs to help improve the flow within blood vessels and reduce clot formation. BACE 1 is a protein directly linked to plaque formation when over-expressed and Paul has shown the link between BACE 1 over-expression and diabetes. BACE 1 has already been the target of drug production for Alzheimer's but the drugs produced haven't been successful. Paul believes these drugs can be reused to help cure type 2 diabetes and is looking to prove this in his future research.

Without funding from the British Heart Foundation, Paul wouldn't be able to explore this link and potentially provide life-saving treatments. Currently, the advised treatment for type 2 diabetes is a strict diet, but Paul believes a combination of drugs and diets would be the most effective treatment as it quickly produces noticeable results, which will motivate patients to continue with healthy living habits.

Feeling inspired? The British Heart Foundation have shops across Leeds to shop and donate clothes to and with donation bins across residences and campus, it couldn't be easier to make a difference during your end-of-year clear-out. Ask at your site reception to find out how you can donate at your residence.
Elizabeth Sprason