ResLife Roundup - End of Year Events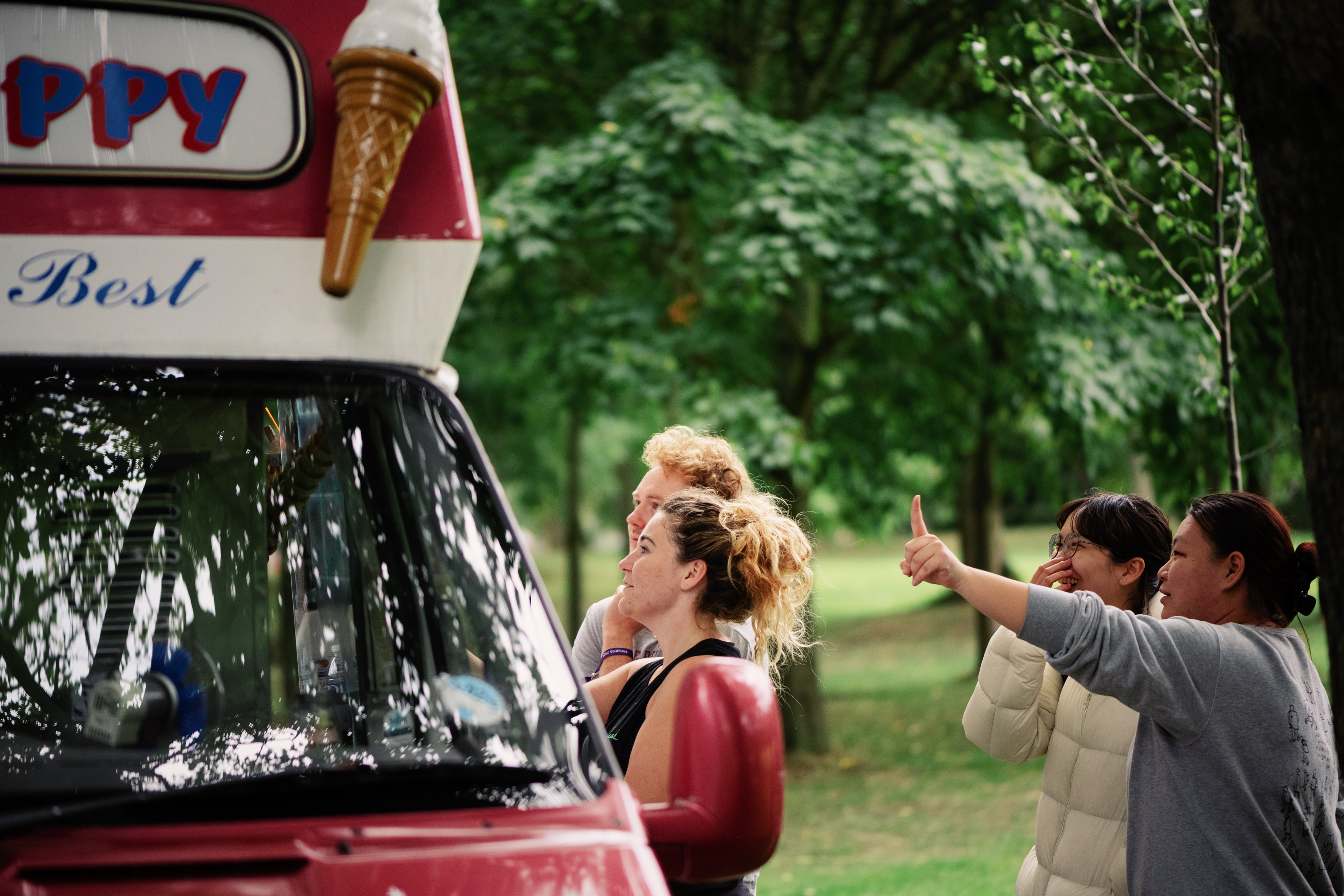 The Residence Life team have gathered some useful updates from across the University for you!
ResLife End of Year Events
We're wrapping up the year with some classics. On Wednesday 7 June from 2-6 pm join us in Woodhouse Moor for a good old-fashioned sports day, with games of football, rounders, badminton, volleyball, frisbee, and more. We'll also have a visit from the ice cream van for some free sweet treats, so come on down and get stuck in!

We're also hosting Picnic and Pimm's the following week on Wednesday 14 June from 12-3 pm. We'll have classic British picnic food to enjoy all while sipping on a refreshing Pimm's punch and relaxing in (what we hope will be) excellent weather! Sign up for the picnic here.
Do you feel safe on campus?
The Security Services team is dedicated to making the campus welcoming, safe and secure. To maintain and improve our service, we need to know what you think, so the annual Security Survey is your chance to give feedback on this and have your say.
All fully completed surveys will be entered into a prize draw to win a prize of a £100 Morrisons voucher. All you have to do to be eligible to win is complete the survey before 18 June 2023!
Travel Survey
The 2023 annual travel survey is now open for both students and staff. The survey calculates the University's travel emissions and will inform the Sustainable Travel principle of the University's Climate Plan. It is open until 9 June and should take around 10 minutes to complete. Your responses are valuable whether you commute daily or work/study entirely from home. You'll also have the chance to win a share of £500 in gift vouchers, so fill in the survey for your chance to win!
Halls to Home
If you're moving out of halls and into a property in the local area over the summer, we've got the perfect guide for you! Halls to Home is a guide to independent living and gives you key tips on how to move sustainably, make sure everything in your new home is as it should be, and how to be a respectful neighbour.
If you read the information and take the quiz at the end before the end of July, you'll be entered into a prize draw with plenty of vouchers up for grabs, so head to the webpage and find out more!
Donating in Halls
Move-out time is almost upon us! Donating your unwanted items to the British Heart Foundation can help save lives and fund important research happening right here at the University, and also prevents excess waste from being sent to landfill! If you haven't yet, make sure to look around or ask your accommodation/halls manager about where your closest British Heart Foundation donation point is.
The Residence Life Team