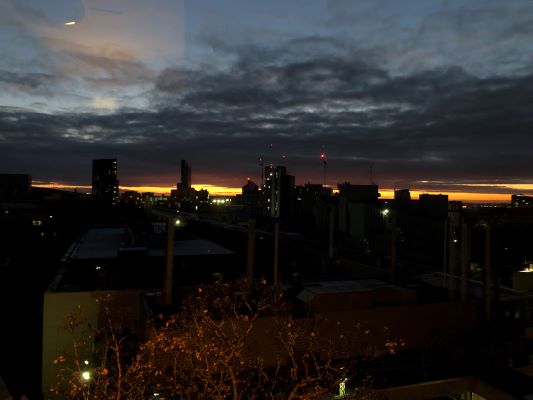 We have all heard about adrenaline rush but what is freshers' rush? Well, no individual is as energetic as a fresher.
Freshers' week is the most amazing time of one's college life. The network we build, the parties we attend and the memories we make are some of the permanent ones. I remember my freshers' week, my days started with induction week lectures and orientations and the evenings with parties in different clubs like Pryzm and Backroom with the people, who I met in the pre departure event, now are like my family in Leeds.
Attending the freshers' fair was the highlight of the induction week. It was put up in front of the Union with stalls of different companies like Apple Inc, Dominos, NHS and of all the societies that LUU has to offer. Seeing such a diverse buffet of societies like the Gryphon and RAG, enlightened me about various activities and opportunities that I had no clue about. The fair made it very easy to survey, choose and register in different societies. Joining societies is a crucial part of a person's uni life as it is a brilliant platform to network with more people, learn new skills and contribute something to the University as well as the society. Taking part in different events helps in building your personality as well as your resume and also keeps you indulged throughout the year. I also remember a very chill and necessary to attend event, it was my accommodation mixer. Going to the mixer is very important as you actually meet people who will be living in the same accommodation with you and it's a good opportunity to make hall buddies.
Coming to a new city, meeting new people and joining University can be a tad overwhelming for many of us. It takes quite a time to adjust to this new kind of freedom and understand all our responsibilities. I lost my way around the campus many a times and it took me some time to familiarize myself with the names of different buildings spread across the gorgeous campus but it all worked out in the end. Soon the classes started and with that fresher vibe still fresh in my bones I went for my first class. Meeting all the new people from different places made me very excited but a little nervous at the same time.
A year later, after giving exams, submitting various assignments, job hunting and facing rejections as well as acceptance, all I can say is that, those 7 days before the college starts, that week before walking a whole new path in life, is a blessing and one wishes that they could experience that and be that innocent and carefree again. Living on your own in a whole new city changes you and in a good way. You grow both academically and mentally and become a better person.
Riya Agarwal