White Rose View
Brand new city centre living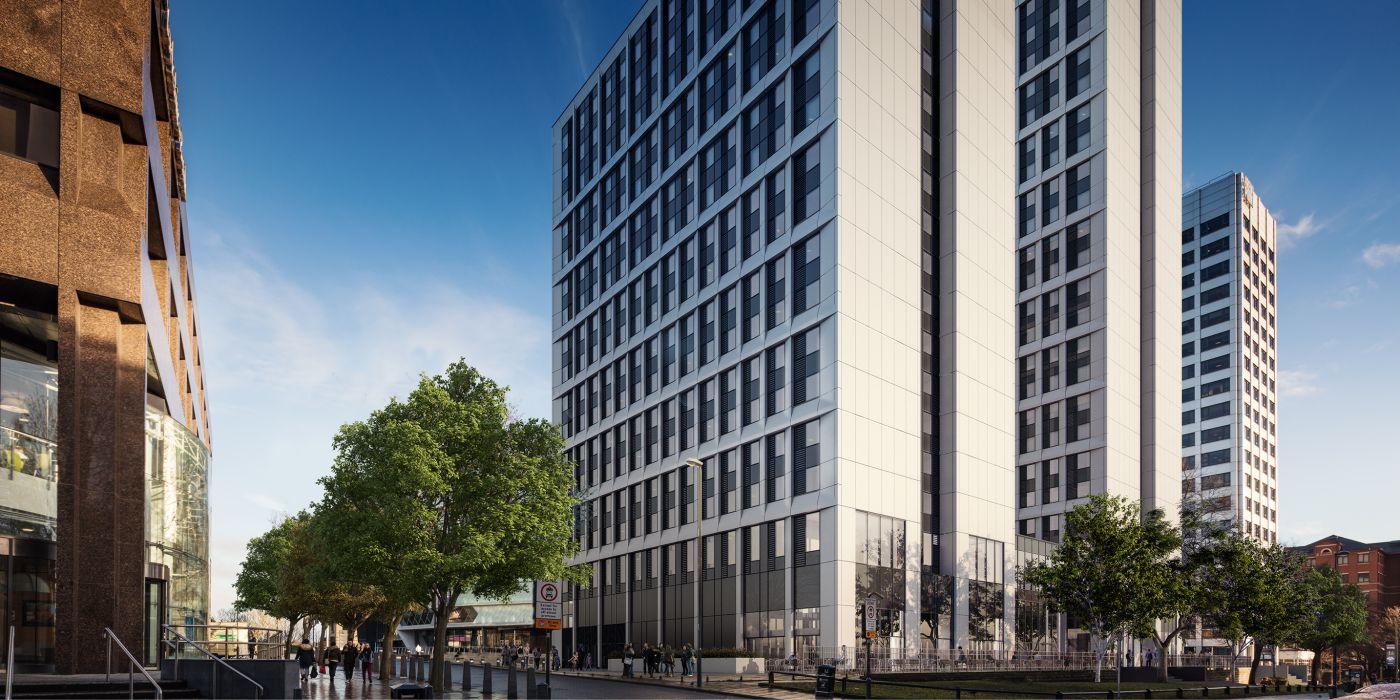 AVAILABLE FOR SEPTEMBER 2020. Run in partnership with UNITE, this new accommodation is located right in the city centre, just a short walk to campus. White Rose View has one block dedicated to University of Leeds students.
All rooms are en-suite and have 4ft double beds. Most flats are shared between either 4 or 7 people, sharing a lounge and kitchen area. There's a common room, video games area and a cinema room as well as a laundry room and cycle storage facilities.
Located in the city centre, White Rose View is just a short walk to CitySide and Central Village residences, as well as all the supermarkets, shops and cafes in the heart of the city.
There is no parking at White Rose View.
Read more about what you can expect to find in your room and flat.
Common room and Cinema room
Contents insurance included in your rent
Security service on call 24/7
Efficient, responsive building maintenance
Self catered en-suite : 43 week contract*. Kitchen shared between 4 and 7 people
* Due to refurbishment or vacation lettings some blocks may open later or close
earlier than others and as a result, some contracts may be slightly shorter.

Your rent includes
Electricity, gas and water
Off-peak sports and gym membership
All rooms include
Bed and mattress
Wardrobe
Study table and chair
Shelving and storage
Noticeboard
Access to a shared kitchen
Read more in furniture and facilities
Location, essentials and travel
Like White Rose View?
You may also like