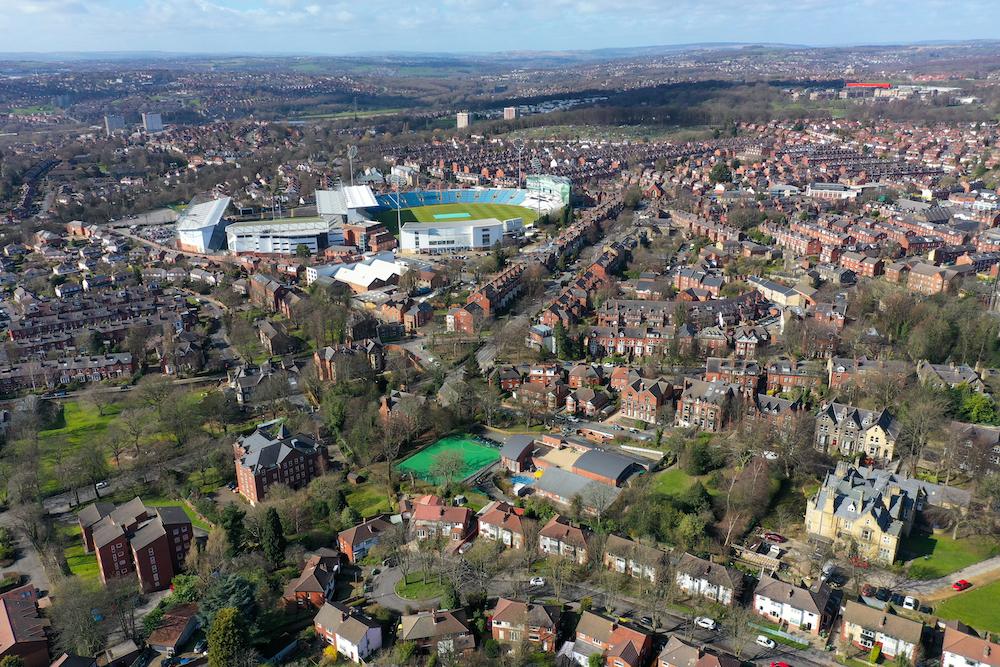 Just a 10-minute bus ride from campus, the suburb of Headingley is a laid back and spirited community that welcomes students with open arms.
The starting point for the famous Leeds pub crawl, the Otley Run, the area is full of popular bars and restaurants along with many great independent venues to satisfy your food and drink cravings. Headingley Central is a shopping hub for all your student essentials, complete with Sainsburys, Wilkos, Boots and many more. Also known for its many charity shops, Headingley is a haven for eco-conscious shoppers who love thrifting vintage finds.
The famous Headingley Stadium is found here, home to Yorkshire's cricket and rugby teams along with the Leeds Rhinos, so any sports fans will be in their element. Beckett Park and Meanwood Park are nearby if you fancy venturing into the outdoors, and there's plenty of culture to be explored with the Bowery Art Gallery, Headingley Enterprise and Arts Centre and Cottage Road Cinema, one of the oldest in the UK, all situated just off the main street.
Headingley has brilliant travel links, with a train station situated nearby which links to Leeds station, along with a long list of buses that all connect you straight to campus and beyond.