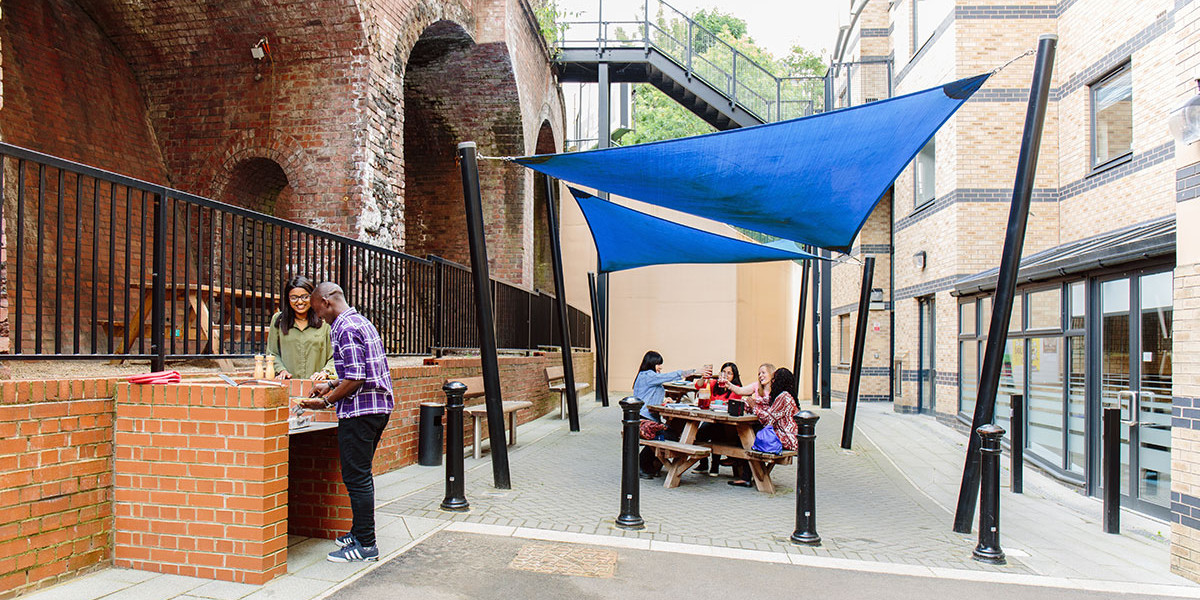 This up-and-coming area of Leeds is populated with lots of student accommodation sites servicing the different Universities in the city, meaning you'll make plenty of friends and socialise with different and diverse groups living within this community.
Burley Road and Kirkstall Road are situated just outside of the City Centre, towards the rear of the university campus, so both are within walking distance from this area. Enjoy the outdoors in Burley and Kirkstall with an array of hidden green spaces to explore along with the Leeds Liverpool Canal and River Aire both nearby, whilst also remaining close to all your city centre amenities and venues. For any students of Medicine, Nursing or Dentistry, Leeds General Infirmary is close by, as is the Worsley Building on campus, so it's super convenient for getting to your lectures and placements on time.
Leeds Beer giant Kirkstall Brewery has their site nearby, giving tours of the facility and a taproom and kitchen to sample the goods whenever you please. Cardigan Fields retail park is situated on Kirkstall Road, containing plenty of restaurants, a cinema, bowling alley, laser tag zone and gym all in one place. What more could you want? Not to mention the area has fantastic bus connections and Leeds Railway Station is within walking distance, meaning you can catch a train to explore further afield in Leeds with ease!